Pennsylvania Gambling News Digest
Andy Brown
Published: Jul 13, 2021
Updated: Jul 25, 2022
Here is the latest news on Pennsylvania gambling that you must check. If you are interested in staying updated about online sports betting or casinos, read through this latest Pennsylvania sports betting news guide. 
Pennsylvania Gambling Revenue Highest in March 
The Pennsylvania Gaming Control Board (PGCB) revealed it had earned a year-on-year increase in gambling winnings. In March, it reported an earning of 162.7% and enjoyed a month-on-month increase. The value comprises online casinos, sports betting, land-based table games, fantasy sports, slots, video gaming terminals, etc. 
It amounted to up to $403.2 million, and it is a big change from $153.5 million compared to March last year. The last March has experienced the closure of all state casinos due to the coronavirus pandemic. As per the latest news and updates about Pennsylvania' gambling, the total collection in March was higher than $302 million compared to the report posted in February this year.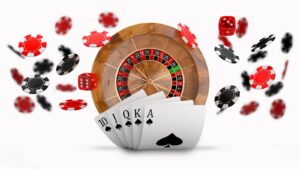 It has indicated that there is a year-on-year growth and the highest increase was for sports wagering. It increased by 326.1% and was $26 million. The sum came from both offline and online sportsbooks. The retail sportsbook was only $3.4 million, whereas it was $26.0 million online. It shows how the popularity of online wagering is increasing. The month also marked the start of March Madness, which is also known as the "National Collegiate Athletic Association's men's basketball tournament". 
Fifteen licensed casinos are there in the state, and amongst them Parx Casino experienced the highest revenue collection in March. It was $61.5 million, and in Bucks County and on Pittsburgh's North Shore, Rivers Casino saw an increase of $29.5 million. The table game collection was $6.65 million, $20.8 million in slot machines, and around $2 million from online and retail sports wagering, as revealed by the gaming control board. 
Online Poker App in Pennsylvania Launched by BetMGM
The popular gambling brand, BetMGM operated through the MGM resorts, and Entain has come up with two online poker mobile platforms. Both Borgata Poker and BetMGM Poker will be powered by PartyPoker US Network. The platforms will give access to a wide variety of poker variants, cash games, and signature poker tournaments. 
It will be integrated with the M life reward program of MGM Resorts. It allows gamblers to play and redeem their gameplay at MGM Resorts properties in the United States. The single-wallet feature of BetMGM Poker integrates with BETMGM casino and sports betting offerings in the state. Also, Borgata Poker with Borgata Casino in the state has single-wallet integration. 
As per the director of BetMGM poker, Ray Stefanelli revealed that Borgata Poker and BetMGM Poker offer amazing gambling experiences. 
The Kentucky Derby: Betting Legal in PA 

The 147th Kentucky Derby took place on the 1st of May 2021 from Churchill Downs, so online bettors had a great opportunity to bet on the events. In the state, online betting is legal now, allowing the citizens within its borders to place a wager and win. Players wishing to place a bet cannot do so using the traditional online sportsbook apps of PA. Instead, they should go ahead with platforms like TVG and complete the registration process. 
This time, various ways were there to wager on the Kentucky Derby, and people who were aware of the process were waiting to start betting. Here, gamblers can wager on both multi and single-leg bets. The important question is: Is it legal to bet on the Kentucky Derby in Pennsylvania? 
PA is one of the legalized sports betting states that completely follow the rule of online betting. But horse betting is a different aspect completely, and the rules have been established for a long time. Unlike Fanduel, DraftKings, Fox Bet, and BetMGM, different established sportsbooks are not allowed to give horse racing odds of the Kentucky Derby. That's why players have opted for TVG, as it is an excellent racing app. 
Barstool Online Casino Ready to Open Through a Sportsbook App in PA 
There is good news for online gamblers as Bar Stool online casino is ready for its launch in Pennsylvania. Through the sportsbook app, casino games can be played and can be availed at any time. With this platform, gamblers will get a chance to explore gaming, and after it goes online, this online casino will be the 16th  in the state.
Barstool Sports Book in Pennsylvania 
In BarStool sports, Penn National Gaming last January acquired 36% of the stake for $163 million. After this agreement, Penn National has full right to use the Barstool Sports brand, online casino products, and online sports betting as they want. The founder of Barstool Sports, Dave Portnoy, also known as el President is still a polarized and exaggerated leader. 
Increase in Sports Betting After Dip in February 
After a month's dip, sports betting in the state increased and recorded $560.3 million in March Bets. It is reportedly released on the 16th of April, and in February, March it received $509.5 million. The value is comparatively lower than January when it was $615.3, at an all-time high. Before February, there was an increase for the straight nine months.  
Sports Revenue Up in PA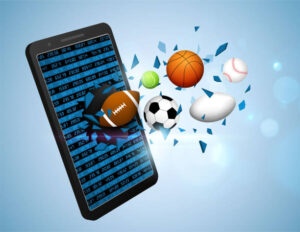 There was a revenue collection of $41 million while a dip was experienced in promotional spending. It was $11.6 million, and it was less than $16.8 million. Out of $29.4 million in tax revenue collection, $9.98 million was from the state. Around 92% of March bets were done online, which shows its craze among players. 
The amount of money paid online is $514.3 million, resulting in a revenue collection of $26 million. In the lead, it was Fanduel in the state, and it was 36% more than others, with 205.9 million in wagers. The second place is maintained by DraftKings with $118.4 million. In taxable revenue, the collection was $3.6 million. 
The State Regains Spot 3 Position
In February, Illinois took over Pennsylvania in the overall monthly handle. Nevada, New Jersey, and Illinois had more revenue than the state. But the position was filled again due to the requirement of in-person registration in Illinois. According to the figures in March, the state earned around $560.3 million.
Written by: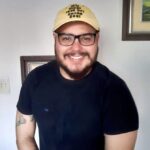 His primary focus is on the regulated US online casino and poker markets. Andy is a skilled recreational gambler for more than 11 years.