MLB Betting Review – Best Major League Baseball Sportsbooks & Apps
Published: Nov 5, 2020
Updated: Jan 10, 2022
The MLB season is back, and fans of Pennsylvania online sports betting can learn all they need to about the current season and the upcoming postseason series. In Pennsylvania, both new and seasoned players that have a keen interest in baseball have found it enjoyable to bet on the different games, and the tendency is to make simple bets with minimal risk. This article has compiled a list of sportsbooks that have PA legal sports betting licenses and their exciting bonus deals. Fans of baseball will find this article interesting as it discusses the different bet types available in MLB games. Read through and be fully equipped with the knowledge of how to make your bets, and learn about things you should avoid when making bets in PA.
Best Major League Baseball Sportsbooks
Factors to Consider in Choosing PA MLB Betting Site

There are many factors that you, as an MLB sports fan, should consider when choosing real money betting sites in Pennsylvania. One of the most important is the security protocol used by the platform. Most online platforms use SSL (Secure Socket Layer) to keep data and transactions encrypted. The bonus and promotions offered, especially for new players, should also be considered before selecting a sportsbook. Another service that should be considered is whether the sportsbook has a mobile betting app. The withdrawal and deposit options available should also be checked. Recently some sportsbooks have adopted the use of cryptocurrencies as deposit options by customers. This is because this method is fast and secure. Other payment options have varying transaction periods for both deposit and withdrawal methods. Some sportsbooks offer loyalty services, including VIP membership to long-term customers, with exclusive deals, higher withdrawal limits, and the likes. The registration process should also be taken into careful consideration. Some sportsbooks require information like social security numbers, valid passports,s or Identity cards, while some require a  residential address. Go through these different factors and select the betting site that best suits your preference and status.
Top Online Sportsbooks in PA
We have compiled a list of top online sports betting sites in Pennsylvania, especially for those that are interested in games like baseball. Read through each of them and learn about the bonus offers and different promotions. You can select the sportsbook of your preference based on what suits you. They are listed as follows:
DraftKings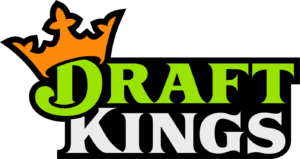 Draftkings sportsbook is an online platform that is licensed to operate in several states in the US, including Pennsylvania. They offer betting options for various sports, including baseball. One of their bonus offers is a welcome bonus for new customers.
To bet on any sport, including baseball, new customers have to make a minimum deposit of $5. The maximum free bet offer is $500, which means that, as a new user, you have to deposit $2,500 to receive the full free bet offer. This free bet bonus does not count as real money and can only be used to bet on sports on the platform. Only the winnings gained utilizing this bonus offer are returned after a bet. The free bet must be used within 30 days of receiving it. You can learn more about this bonus offer on the website.
Draftkings sportsbook also offers VIP services for loyal and long-term customers. VIP members enjoy exclusive bonus offers and promotions. Other benefits include higher withdrawal limits, exclusive tips, personalized contests, and lots more. The VIP membership is offered based on invitation. But if you think you have played to the level that makes you eligible for the VIP status, you can request by contacting the customer care services via email.
FanDuel
FanDuel sportsbook is another top online sports site that is licensed to operate in Pennsylvania. The platform has mobile-friendly software for both new and seasoned players. This sportsbook provides different bonus offers and promotions based on the type of sport that you won't make your bets on.
For MLB betting, you are eligible for a refund bonus offer of up to $500. This bonus offer is open to new customers only. When you place your first bet, losses incurred are refunded as a free bet of up to $500. You cannot withdraw this free bet bonus, but you can use it to bet on upcoming games. The winnings from the bets are credited to your real money account, provided the betting and odds requirements are met. This bonus offer is only available to players that are physically present in several states in the United States, including Pennsylvania. You must be up to 21 years old to play sports bet on FanDuel Sportsbook.
You can also enjoy the MLB Run Bonus promotion. This bonus offer is based on upcoming baseball games, and it changes after each. Check the promotion section on the website and select Pennsylvania to reveal the current Run Bonus offer.
PointsBet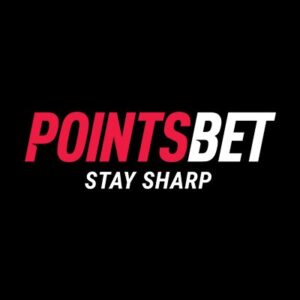 PointsBet sportsbooks offer a lot of sports events for customers in Pennsylvania. You can bet on the games using the live betting options or using the fast parlays and lots more. PointsBet has tailored its bonus offer to suit different sports events.
If you want to place your bet on the upcoming baseball games, you have the "MLB Make It Rain" bonus offer. This bonus is based on the type of bets placed on the upcoming baseball games. Place a pre-game spread bet or a money line bet with a minimum of $25, and you can get $5 extra in free bet for each home run hit by your selected team. You can bet on multiple games, but you cannot choose both teams in your money lines or run lines to bet. Note that if for any reason, which may include Covid-19 issues, the bonus is voided, and your bet money remains intact. Note that you cannot use free bets money to play the MLB Make It Rain bonus. But the free bet bonus can be used to place a bet on games, and winnings are withdrawable.
PointsBet also offers a special bonus offer for different baseball games throughout the season. You can check the Promotion page for bonus offers on specific baseball games.
SugarHouse
SugarHouse Sportsbooks is licensed and regulated to operate in many states in the US, including Pennsylvania. They offer a sports bonus of $250 in free bets. Deposit up to $250 on your first transaction, and get the equivalent amount as a free bet. The sports requirement is not much. You only need to place your bet using the free bet at least once, and any winnings earned from the bet are paid as real money, and it is available for withdrawals.
Caesars
This Sportsbook currently does not have a bonus offer specifically for MLB games, but there are other types of games available for bonus deals in the promotion section. The section is also edited now and then to include bonus deals on new and upcoming games.
MGM Sportsbook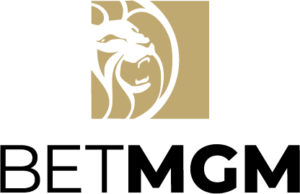 MGM Sportsbook offers several bonus offers for both new and seasoned players. And the fresh MLB season restart has allowed players to win free bets each week. The "Hit the Cycle" offers you a $20 free bet if you complete a four steps weekly task.
The first task is the "Base Hit," where you are required to place a pre-game wager of $10 on an MLB game of -200 odds or greater. The second task, "Go For Two," requires that you place a 2-leg parlay on any two MLB games of -200 odds or greater. The third task requires you to do the same with three games. The fourth task is that you place a $10 bet on a live match at the In-Play section. Once the four bets have been made, you are credited with a $20 free bet.
Golden Nugget
The Golden Nugget offers many bonuses and reward programs. The welcome bonus is a $100 free bet. To be eligible for this bonus offer, bet up to $100 on a sporting event. You can only make a single bet or live bets; parlay bets are not eligible for this bonus offer. There are no minimum bet odds for a qualifying bet. The free bet is awarded if you lose your first settled bet at the sportsbook. The free bet is not withdrawable and can only be used to play games on the platform.
You can also enjoy the bonus offer for the "Golden Lines" bonus. This bonus offer presents special odds on different games throughout the season. Check regularly to enjoy exclusive deals and offers.
William Hill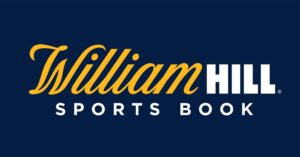 WilliamHill is a top sportsbook with decades of experience. New players can enjoy numerous bonus offers and different loyalty bonuses.
The welcome bonus offer is for new players that make the first deposit within 7 seven days of registering at the sportsbooks. You get a free bet amount based on your deposit range. A deposit of $50 to $99 gets you a $100 free bet. You get a $250 free bet when you make a deposit ranging from $100 to $249. A deposit of $250 qualifies you for a free bet bonus of $500. The maximum free bet bonus is $500. The free bet can only be used to stake on games in the sportsbook, and it is non-refundable. New users should use the activation code, WH500, to win this bonus offer.
Physical and Online Sportsbooks
With the advancements in technology, online sportsbooks are fast becoming popular among Sportsbet lovers. And with features like PA mobile sports betting app, it is easier and faster to make wagers online. Sports fans have multiple options like a pre-game wager, live betting, and so on. Online sportsbooks also have an app for iOS and Android users, making it convenient for all. The significant advantage of using an online platform is the ease it brings to you and the stressless betting experience. But security has continued to be a major issue with online sportsbooks, and that is something unique about physical sportsbooks. At a land-based sportsbook, transactions are direct and fast; payment is also made instantly. You also don't need to give too much personal information before you can place your bets. Both physical and online sportsbooks present different services and options to sports fans.
Types of Bets

You have many options when it comes to betting on MLB online in the different sportsbooks available in Pennsylvania. The bet types are explained below:
Run Line Bets
Run lines are simple and straightforward bets that are placed to predict the winning team. Baseball run lines don't change during the game, and it is maintained at 1.5 runs. The favored team has a runline of -1.5, while the underdog has a runline of +1.5. The favored team must win by at least two runs to be considered the winner, and the underdog will be regarded as the runline winner if the score is kept within 1.5 runs.
First Five Innings
Five Five innings bets are placed to predict the team that will be winning after five full innings. Baseball fans know the importance of the starting pitcher. He can single-handedly determine if the team would win or if they would lose. Before making a First Five Innings bet, considerable research is made to determine the chances of the starting pitcher. Once you win your bet, the final result does not affect your winnings.
Moneyline Bets
A Moneyline bet is a simple and easy type of bet. Simply put, you are betting on the team to win. This bet type is straightforward as it doesn't have anything to do with a win margin or number of innings won. Moneyline bets are played based on odds, and they are represented in positive numbers for the underdog and negative odds for the favored team. For instance, a game between New York, Moneyline odd of -250, and Los Angeles, money line odds of +215. A stake of $250 on New York would earn you $100, while a $100 bet on Los Angeles will earn you $215. You win a total payout of $350 in New York while betting on Los Angeles gives a total payout of $315.
Over/under
Over/Under bets are also called Total Bets. This bet type allows you to bet on the number of runs in a game. If you select Over 7.5 in a game, that means there will be at least eight total runs in the game. Under 7.5 means that there will be at most seven completed runs in a baseball game. The Under and Over bets offer greater odds, and they allow you to bet on the outcome from both teams.
Series Bets
The MLB postseason offers several games that are played in a series format. The series bets allow you to bet on the team that will win the series. The odds and payouts are always adjusted based on the team that is most likely to win the series matches. You can make bets on the world series and the playoff series.
Prop Bets
Proposition bets, or "prop" bets, are bets placed to predict particular events in a baseball game. Examples of prop bets include predictions like a specific player to hit a home run in the game. Will this Pitcher record over six strikeouts in this game? Will both teams score in the first inning of the game? Props bets are easy to play, and wins are instant.
When is MLB Betting the Biggest?
MLB betting is always the biggest towards the end of the season and during the postseason matchups series. Check the odds for the winning team in the world series and the playoff series at your favorite sportsbook. MLB MVP odds are small for star players like Mike Trout, while players like Aaron Judge, Gleyber Torres offer greater odds. The MLB All-star game for this season has been canceled due to the pandemic. This is the first time in a decade that the MLB All-star game will not hold.
Tips to Help You Always Win
To develop an effective betting strategy, there are a few things to note.
Check the odds: An easy way to check the game odds is through the sportsbook of your choice.
Be familiar with the players: The different players available for a game can significantly affect the outcome of the game. The umpire and the starting pitcher are examples of players that can determine the game results.
Check the weather broadcast: Due to the nature of the game, a windy afternoon might affect the innings of a baseball game. Major sportsbooks and game review platforms offer insight into how the weather might affect each game.
Expert Opinions: Based on patterns and happenings in the course of the season, experts provide tips before each game. It is best to read about their prediction and consider them when making your bets.
The Dos and Don'ts of PA MLB betting
Always stick to your initial bet.
Bet on the underdogs in a 50/50 bet.
Avoid betting on big favorites.
Avoid multiple bets on a particular game.
Bet on many different games individually.
Latest News. Coronavirus Impact on MLB Betting in PA

The Coronavirus pandemic put the whole world to a stop, and the MLB season with it, but after months of lockdown, the 2020 season resumed in July. This means that MLB fans can enjoy numerous games from the leagues. And some of the upcoming events include Roberto Clemente Day, which is on September 9, 2020. It is an award day for outstanding players in the Baseball community. With the season fast ending, teams like Los Angeles Dodgers, Tampa Bay Rays, Oakland A's, and San Diego Padres are some of the stars in the league. The underdogs include Kansas City Royals, Los Angeles Angels, Texas Rangers, and Boston Red Sox.
Final Thoughts
With the MLB season underway and the Postseason series fast approaching, it is an excellent time to place your bets on MLB in PA. The current tendency among sport bets players is to make simple bets like Runline and Moneyline They are straightforward with minimal risk at this time of the season. If you are a new player, MLB sports betting is one way of having fun throughout the league season. The incredible odds are always available, so place your bets in any of the recommended sportsbooks and enjoy lucrative payouts.
Frequently Asked Questions
Can I bet on MLB online in Pennsylvania?

Yes. The state of Pennsylvania has made it legal for an online sportsbook to operate within the state.
Was the 2020 MLB Season canceled?

No. The season was postponed due to the pandemic but resumed starting from July 23, 2020.
What is the main factor to consider while betting on MLB in PA?

Due to the popularity of moneyline bet in baseball, the main factor to consider is the team that wins and not about how much they win.
What is the MLB run line?

MLB runline is a bet type that is based on the number of runs with which a favored team would win, or the runs range that an underdog would maintain. It is always between -1.5 and +1.5.
How do prop bets work in MLB betting?

Props bets in MLB betting are predictions on specific events based on individual players of the game. An example is predicting that an individual player will have several strikeouts in a game.
Written by: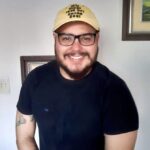 His primary focus is on the regulated US online casino and poker markets. Andy is a skilled recreational gambler for more than 11 years.