UFC Online Sports Betting in Pennsylvania
Published: Nov 5, 2020
Updated: Apr 27, 2022
Pennsylvania's involvement in sports betting dates as far back as the legalization of online sports betting in the US began. The state does not seem to have any problem with involvement in UFC online sports betting. Pennsylvania UFC betting is especially thrilling. Fans of MMA get to pick their favorites for matches and make money off it. As an MMA fan or sports fan in general, equipping yourself with the appropriate knowledge about the betting services would boost your interest in the game sport and expose you to lots of opportunities that the online sports betting world has to offer you. The state officially legalized sports betting in the year 2017.
Best Online Sports Betting
Factors to Consider When Choosing a Site for Your Online Ufc Betting Site
If you want to delve into the online UFC betting world, there are a couple of things you have to consider. Lack of such things will slim your chances and experiences. Here are essentials to look for if you are looking to join PA online sports betting sites:
Options to bet: You have to make sure that the platform you choose has many varieties and picks for you to choose from. For the fun to complete, there have to be lots of wager options asides from just picking the side you are supporting to win. It would be best if you had interesting options regarding the method of the win (knockout or submission), possibly regarding which round and many more varieties like that,
Bonuses: Apart from the variety of options, you want to make sure they have several bonuses that will favor your high odds of winning. It would pay you to read through and understand what the bonus entails. There have been cases where platforms create bonuses to entice customers, and it does not turn out to be what it is.
Loyalty Programs: Loyalty programs are forms of discounts that betting services offer to encourage you to use more of their services. You shouldn't confuse loyalty programs with bonuses; they should offer them separately.
Security: Security is an essential feature you should look out for in your online UFC betting site; there are lots of things that could go wrong when your security is compromised, most importantly, the fact that your bank account must be secured for your good.
Banking methods: They must offer multiple banking options, talking about both depositing and withdrawal options. Punters like to have a wide variety of deposit options to pick from, ranging from a bank transfers, e-wallets, and even bitcoin deposit methods.
Reputation: Although punters tend to overlook the importance of knowing what reputation the betting platform has, it is equally important. It gives you peace of mind about depositing your money on the platform. It would be best if you considered checking for their platforms and operator licenses.
Customer services: Customer services are equally vital. If you find yourself having difficulties, you should have someone readily available to put you through. Some sites make use of mails, live chats, or possibly calls. Either way, they should be ready to respond to any complaints.
Platform: Apart from the website they offer, you should also look out for other platforms, mostly in the form of an app, software. Having the app readily available at your disposal would make it easier for you to access your favorite UFC online betting platform.
Best Sites for Online UFC Betting in Pennsylvania
To help you pick your website for online UFC betting, we list the top real money PA money betting sites alongside things you need to know:
DraftKings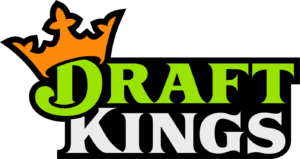 DraftKings with its headquarters in Boston, Massachusetts, United States. The company was established in the year 2012. Since then, it has been rising into the limelight. It presently operates in about ten states, including Pennsylvania. They have a wide variety of payment methods, down from PayPal, Credit and debit cards (Visa and MasterCard, and American Express). Of course, they support online UFC sports betting. In addition to that, they have a couple of offers and bonuses available to punters. They offer one very major offer: the $1000 sign-up bonus; how does it work?
First bet matched: For first-time users, when you place a bet for the first time, you stand a chance to earn extra in free bets. For example, If the first wager you make is $250, Draftkings gives you an additional $250 in your free bets. However, before you get too excited, note that the highest amount you stand getting is $500.
Deposit Bonus: The deposit bonus offered covers 20% of your deposit. The total you can get (matched up to) is $500. So for the amount you deposit, you get an additional 20% on top of that. Meaning to get the maximum $500 match, you need to deposit $2500. The bright side to these bonuses they offer is that you need no promo code to redeem it. It is valid for every new punter.
FanDuel
FanDuel was founded in 2009 with its headquarter in New York City, United States. They offer a wide variety of sports, MMA inclusive. They also have a wide variety of banking options; credit or debit cards, PayPal, e-check, even bank transfer, Paynearme, and the special FanDuel prepaid card you can apply for. They have reputable customer service that is always available 24/7.  If you want to use this website for your online UFC betting, they have several attractive bonuses at your disposal.
Double first deposit: The most attractive of their offers is the 100% deposit bonus on your first deposit. The website does not put many constraints on the bonus, so you would find it easy to wager and withdraw your money to your account.
Boost in odds: Wait till you hear it, daily odds boost! You get to see odds higher than normal odds daily. Of course, you know what that means for online UFC betters, more money to win! However, you should not get carried away as daily odds boost does not guarantee daily wins, but if you did not want to join the website, the odds are more than enough reasons for you to join.
PointsBet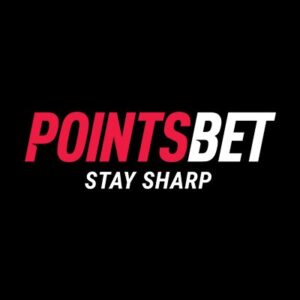 Pointsbet is a fast-rising company that was founded in January 2019. However short it might seem that it was founded, be rest assured that the company is one enough to compete among the best. PointsBet is reputable for fast payouts; they also offer diverse banking options as much as their competitors. UFC betters are also eligible for a handful of bonuses.
Sign-up offer: The sign-up bonus is very enticing. As a newly registered customer that wants to bet on UFC, you have up to $200 in your risk-free bets. Now for the interesting part, the signup bonus can be divided into two separate parts. First, is your eligibility for a refund worth up to $100 for the first fixed odd bet that you wager on. Second is another refund worth up to $100 for the first points betting that you wager on. Surprisingly, if you lose a risk-free bet, you get your money back, this time as a bonus bet.
Referral offer: The Company holds the exciting referral bonus of $50, so far whoever you refer deposits a minimum of $50.  This should be a motivation for you to invite as many as possible into the UFC betting world.
SugarHouse
A lot of people know SugarHouse only for their casino reputations. Little do they know that it also offers online UFC betting, even for Pennsylvania clients. The reputable company offers diverse banking options to satisfy their customer's deposit and withdrawal methods.
They offer their services across various platforms. You stand a chance to get up to a stunning $250 deposit bonus when you register and deposit for the first time. As enticing as it seems, be sure to go through the terms and conditions before delving in.
Caesars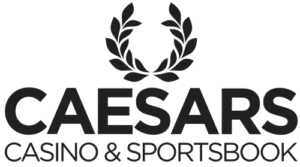 Caesars has been around for quite a while, edging in on a century. Just like the former, they also have a reputation for their casino services. Being in the gambling industry for so long, they offer a wide variety of payment and withdrawal options, including the famous Caesars prepaid card, which you could specially request.
The company offers a deposit bonus worth up to $300 for new customers. However, the bonus must be redeemed within your first seven days with them, so use it judiciously.
MGM Sportsbook
This particular industry is regarded as a giant in the industry. The primary reason is that of their casino services. However, it should come to your awareness that they also offer sports betting with the reputable MMA inclusive. They offer various secure banking and payment gateways for their clients. They have one of the best PA sports betting apps.
Being a very reputable company in the betting world, they need not offer as many bonuses; however, they go the extra mile in providing a 100% worth up to $500 deposit bonus.
Golden Nugget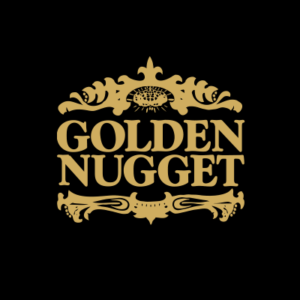 Almost everyone in the betting world is aware of Golden Nugget's presence in the betting world, mostly because of their reputable physical presence in Las Vegas. They offer a wide variety of platforms for their clients to place bets alongside extensive options of banking methods to pick from.
You also stand a chance to get up to $100 worth of risk-free bets when you sign up. If your risk-free wager loses, you get a risk-free reward so you can retry.
William Hill
This is a company with a history that goes way back as it was founded as far back as 1934, it has gone through a fair share of ups and downs speaking in terms of management, but the company is still up and running today. The company offers a vast array of banking options; the list is almost endless. It is all for the satisfaction of their loyal customers. The company doesn't offer any welcome bonus as of now. Their loyal customers seem not to mind, as the company's reputation is a strong one.
Pros of Physical Sportsbooks
Although we live in a technology-driven world, many people still prefer old-school physical betting.
Fast withdrawals: This is just unbeatable. Physical presence in gambling offers quick and instant payouts. This alone is one major reason why many people prefer physical sportsbooks rather than online.
Live entertainment: It is indisputable that it is impossible to replace the old-school excitement surrounding physical wagering. This is one thing that cannot be replaced by an online presence.
Cons
Fewer varieties: Unfortunately, physical presence limits the options that you have for your wagers. It is unavoidable.
Gambling discipline: It is just too addictive. People find it difficult to walk out of the casino. The physical presence only makes it difficult for one to be disciplined. Not stopping at the right time leads to unnecessary loss of money.
Pros of Online Sportsbook
Pennsylvania mobile sports betting is fast taking over the gambling world. Here are a few of the reasons.
Bonuses: The bonuses are just undeniable. The online presence graces a sportsbook to create different rewards and offers to lure in customers.
Mobility: As you know, online betting does not request your physical presence; you can easily make live betting on your mobile, anywhere.
Cons
Delayed Withdrawals: Unfortunately, this is just unavoidable. The online presence demands that there should be some verifications before your money comes through. It takes a couple of days.
Technical Issues: The online presence makes them vulnerable to technical issues. That is where good customer support comes in.
Bets Varieties That You Can Wager on UFC
Here are different bet types that you should know when betting on UFC online:
Moneyline: Moneyline is the easiest and most popular option in UFC betting. It is simply making your selection of the final winner of the fight.
Over/Under: This bet deals with time, the rounds to be precise, irrespective of the winner or means of winning the fight. For example, placing a wager that a match will be under 3.5 implies that you predict that the fight will last less than three minutes and thirty seconds, irrespective of who wins or the winning method, if it lasts one second after, you lose. The same goes for over 3.5, just that you are predicting that the match will last at least a second after three minutes and thirty seconds.
Method of Victory: The name explains it all; you bet how the fight would be won, either TKO, submission, or unanimous decision; it is also irrespective of the exact winner.
Round the Fight Ends: In this bet, you try to predict the exact round that the fight would end, irrespective of the winner or method of win.
Points Handicap: In this type, you assume the fight would go into the decision, and you bet on the number of points the winner would have.
When is UFC betting at its peak?
Notably, punters tend to place more bets during UFC Pay Per View events. During this period, sportsbooks experience a peak in stakes that are placed. Generally, punters feel that they have higher odds of winning when the fight involves contending for a belt. The weight class of the belt also matters. The different weight classes and their upper limits are:
Strawweight: 115lbs
Flyweight: 125lbs
Bantamweight: 135lbs
Featherweight: 145lbs
Lightweight: 155lbs
Welterweight: 170lbs
Middleweight: 185lbs
Light heavyweight: 205lbs
Cruiserweight: 225lbs
Heavyweight: 235lbs
UFC Betting Tips
Mentioned below are some tips that can increase your odds of winning your UFC wager in legal sports betting in Pennsylvania.
Take your time to watch fights: There is no better advice than this. Spend time watching fights. Know who you are betting on; it will increase your odds of winning.
Have an area of specialization: If possible, focus on just a specific fighter. If you feel that isn't enough, then focus on possibly a weight class.
Please keep a record: It might sound crude, but it works. Have a record of your specific fighter, what you note during the match, strengths, weaknesses. It will help you to match appropriately with the opponent.
Don't beat yourself up over a loss: Remember that sports betting is all about probabilities; one loss should not make you quit. Loses would come, and wins will equally come, so don't give up.
Don't be too random: You don't want to open your sportsbook and randomly wager on a random fighter with lower odds. You would lose more with this habit.
Don't make too many picks at a time: Make your selections as minimal as possible, bet on individual UFC fights. It sure increases your chances.
The Latest News on Ufc Betting in the State of Pennsylvania
Earlier this year, the UFC was doing just fine until the coronavirus. The pandemic brought a halt to fights. As for the matches that were canceled, some sportsbooks made efforts to provide refunds. However, the situation is easing up, and flights have resumed. The online betting world equally came back to life instantly. Fans are yet to be allowed in the octagon, which dulls the fights. It is for your own safety. We hope that soon enough, there will be a little introduction of spectators in fights.
Since the resumption of fights, a couple of things have taken place, including Alistair Overeem defeating. Augusto Sakai in a thrilling fifth-round knockout. Fans are anticipating UFC 253, where Israel Adesanya would defend his middleweight belt against Paulo Costa on the 26th of September 2020. The champion has been doing a great job defending his title for a great deal of time now. It would be an exciting fight to watch.
Conclusion
Generally, sports betting in Pennsylvania is picking up over the years. The state doesn't seem like it would have any legal action problems. Punters should make the most of the upcoming PPV events. Lots of thrilling fights coming up; it might just be about time to make some double cash. Things are beginning to loosen up concerning the pandemic, and we hope that it continues to pan out this way.
FAQs
Is it legal to bet on UFC online in Pennsylvania?

Yes, UFC betting is legal in the state. So far, it seems like it would continue to be this way.
What is the most popular bet type to place in UFC?

The most popular is the moneyline. Punters pick who they want to win. The simplicity is what makes it so popular.
What is the difference between MMA and UFC?

MMA is the general name for the sport, while UFC is more like an MMA fight company. Many people tend to mix them up.
What is forfeit in UFC?

It simply means a fighter can surrender a match before the fight due to injuries or inability to fight.
What PA sites are best to bet on the UFC?

As mentioned earlier, Draftkings, FanDuel, PointsBet, SugarHouse, Caesars, MGM Sportsbook, Golden Nugget, and William Hill.
Written by: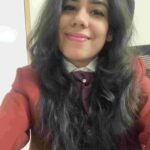 Divya is a content research and analytics enthusiast who loves curating premium content in a diverse niche. Particularly adept in creating gambling and betting reviews to offer our users the best gambling guides in the US.