Boom Fantasy Review - Best DFS Betting in Pennsylvania
Published: Jul 15, 2021
Updated: Jan 12, 2022
A famous Daily Fantasy Sports to search and set lineups is none other than the PA Boom Fantasy app. During weekly sports, the NBA season, or see how all players are performing every day, this platform can be a medium. It is an appropriate website to make money by placing wagers through the DFS site potentially. It gives players numerous chances to place bets, and they can go ahead and choose a team over time.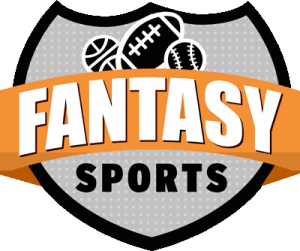 As per reports, in new funding in 2017, over $2 million was raised, which gave the startup high hopes to increase over the years. It is a popular website to avoid the conventional DFS style that includes salary caps and lineups. In the platform, the contests available are more relevant to prediction contests and consistently ensure better forecasts in terms of other things and players' performances.
This Pennsylvania Boom Fantasy DFS review will give you in-depth information on choosing a DFS platform, about the app, bonuses, kinds of challenges, contests, and a few FAQs.
Picking the Top DFS Betting Sites in PA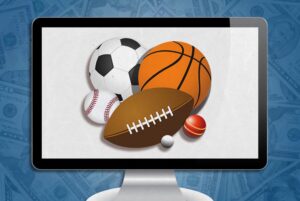 Players who wish to play at the top US betting sites have to first look for these parameters. As real cash is involved in placing the wagers, you must pick a platform giving the ultimate experience to you.
To start searching for that, you have to find if it provides a lucrative signup bonus. In addition, the app and the web browser must be easy to scroll and organize, from DLF contests to lineups. A few factors to keep in consideration while choosing the site are:
The site must offer welcome bonuses and other promotions while playing at the real money betting sites.
Several types of betting options should be there, and the process should be simple.
When real money betting is involved, the platform must have at least five to six deposit options that allow transactions quickly.
The Process to Play at Boom Fantasy App
First, you have to choose the sports with contests to enter and pick a team. Under the section salary cap set by the site, each player is allotted a fake value in terms of dollars. Users are asked to form a team that will fall under this cap. After they have formed the team, bettors have to wait to start the real event. Additionally, you must check how staking up other teams is taking place. If the team ends up doing well, you will get the cash prizes. Remember that the contests will vary depending on the entire structure and price to enter.
How to Score at Boom Fantasy
The mechanism of scoring is simple, and to move at a higher pace, you have to earn more points compared to other players. It is done using 50/50, Guaranteed prize pools, H2H contests, etc. The points you can earn from every contest will be stated before you choose it. When there is a tie, a user who is closest to the answer is given the award. Based on the pick's popularity, the point allocation gets weighted. If there are any questions regarding an athlete who is not playing, it will get canceled.
Different Contest Choices
The contests are several ways to explore Daily Fantasy Sports betting in Pennsylvania. It lasts for the whole season, and different types are there for several skill levels for players. Based on the cost and the structure, it can vary, and a short description is here:
Multiple Entries: It is for experienced players who are aware of stacking the deck and implies strong competition.
Guaranteed Prize Pools: It is also known as GPPs and features the highest payout. But it has the lowest floor, and only the best entries can win a high amount.
Experienced Players Excluded Or Head To Head: Head to Head contest is more attractive than others for newbies. Here players can go against each other and increase the chance of winning. However, EPE contests are favorable for both experienced and new bettors.
Tiered Payout Structure: Here, you can hit a major payout or get only a few dollars. So, it would help if you chose wisely, and the most amounts of cash are given to the top players.
Pennsylvania Boom Fantasy Mobile App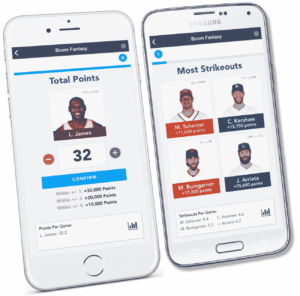 This section in our Pennsylvania Boom Fantasy review discusses the mobile app. It has a mobile-first website and comes with a desktop interface. It is a well-implemented app, and the design is completely new, which impressed users who visit the platform for the first time. It looks intuitive, and after you sign in, you will be taken to the main page containing details of featured contests. For example, it will reveal a list of pool contests and follow several multiple entries. A menu is also there to pick the various types of games. So, with a desktop site, you can also enjoy a mobile app and grab the Boom Fantasy bonus to play.
The app has the Live Mode feature using which you can predict players' performance within the game. You can also predict the exact result based on your intuition and expertise. The award-winning app can be downloaded from the Google and Apple Play Store, after which they can enjoy playing flawlessly.
Boom Fantasy Banking Options in PA
In this PA Boom Fantasy online review, we want to say that the platform accepts deposits and cashout through credit cards, PayPal, Paynearme, Skrill, Neteller, PaySafeCard, and debit cards. Based on how much amount you deposit, you can withdraw the amount. Remember, you can never withdraw your bonus amount, and it is given only to play the contests. Some payment options can also have minimum withdrawal and deposit money limits. You have to maintain that parameter without fail. Additionally, when it is about depositing more money at the site, you do not have to maintain any limits.
Boom Fantasy Customer Support
If you want to speak to the professionals, you must know that it is well-supported via email. The email address is [email protected], and it is the only way you can speak to professionals. Unfortunately, both over-the-phone and live chat services are unavailable, so players find it tough to solve the issues at times. But it is said that the email service is prompt and gives answers to your queries quickly.
Boom Fantasy Bonus & Promo Code in PA
The site is known to offer a great welcome bonus to all its newbies' registration for the first time. It is a 100% deposit of up to $600, and it can be claimed using PayPal. No promo codes Boom Fantasy are needed to claim the offer.
Refer a Friend
It is another bonus that you can claim when you visit Boom Fantasy directly in Pennsylvania. When someone else is signing up at the platform by giving your reference, you will receive rewards. It is 20% of total earnings and a ticket of prize $3. So by referring players, you can also earn more profits, and it is a great promotion.
Loyalty Program
The online sportsbook for DFS bets in Pennsylvania gives you access to VIP programs. It is given to existing players, and the rewards are given to appreciate the efforts of gamblers. Under this program, players can earn points and redeem for several prizes by visiting the VIP store. The prizes range from PA Boom Fantasy DFS odds, free entries to contests, high cash amounts, etc.
DFS Tournaments in PA
NFL Season: It stands for National Football League and has 32 teams. It is divided between two teams, NFC and AFC. It is the wealthiest sports league, and players from across the country are interested in the tournament. The 102nd season will start on the 9th of September 2021, and you should be ready for the game. However, before you pick a team or proceed, you must check if the platform has offered any special bonus code for this event.
NHL: The tournament is full of pucks, speed, skates, and lots of action. It has to offer many things to players and is known to give fast-paced excitement. Like other games, it also revolves around the Moneyline concept. Bettors can pick the winning team, and by winning, they can claim their payouts.
NBA: It has always been a superb league irrespective of whether you are experienced or newbies. It has a packed schedule full of chances to place bets, and the rewards are exciting.
Conclusion
Are you looking for a user-friendly platform? If so, you must go ahead with Boom Fantasy DFS betting in Pennsylvania. It is a perfect choice for both experienced and newbies. After playing here, you will be highly satisfied with the experience that you get.
Read more about DFS Betting in Pennsylvania:
FAQs
Is Boom Fantasy legal in Pennsylvania?

Yes, in Pennsylvania, it is legal to play on Boom Fantasy with 38 other states, so choose this DFS site to play.
Can you specify the age required to play on the Boom Fantasy site in Pennsylvania?

The age required to play is 18 years, and everyone has to attain this criterion.
Does Boom Fantasy have an iOS app?

Yes, it has an iOS app so that bettors can place a bet via the platform.
Can I play for free on Boom Fantasy in PA?

No, you can't play for free, but you can use the bonus offer for free.
How can I withdraw my winnings from Boom Fantasy in Pennsylvania?

Using PayPal, debit or credit cards, e-wallets, withdrawal of your winnings can be made.
Written by: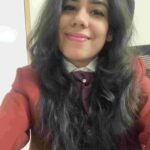 Divya is a content research and analytics enthusiast who loves curating premium content in a diverse niche. Particularly adept in creating gambling and betting reviews to offer our users the best gambling guides in the US.