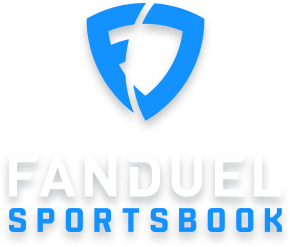 FanDuel DFS Betting Review & Pennsylvania Promo Code
Published: Jul 15, 2021
Updated: Jan 12, 2022
FanDuel started functioning in 2009, and it is recognized as a significant sports entertainment site by players. Additionally, after the overturning of the Federal sports betting ban by the Supreme Court, different states have taken advantage of sanctioning sports betting. The one included in this category is the state of Pennsylvania. With that, many bettors can now be getting ready to start wagering on different sports offered in daily fantasy.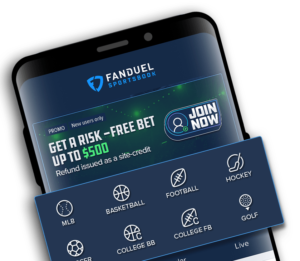 We are writing this Pennsylvania FanDuel DFS review to look at the best daily fantasy site. It is one of the two giants in the US betting world and has millions of paid users. In addition, it has some of the biggest contests, and as per reports, it is said that the site paid out $1 billion last year. By that, you can understand that the site has insanely high prize pools, monster prize pools, and several guaranteed prize pools (GPP). In the state, the platform is licensed by the Pennsylvania Gaming Control Board.
The brand has also received great press coverage and recognition from NY Times, Fox Sports, SI, WSJ, Yahoo! Sports, and so on. In addition, it is one of the top DFS betting sites in PA, where you can get entry to a non-free contest at $1. In this review, you will know about various aspects of the DFS. It includes how to play, factors to choose a site, kids of sports, about the app, banking process, customer support, and a few FAQs.
FanDuel: The Perfect DFS Site for PA Players
Choosing a remarkable website in the state is the first important step if you are interested in Daily Fantasy Sports. First of all, you must always go for a legal site offering great bonuses. It must also have an app so users can play from any platform. Additionally, check the banking system, reviews of the real money betting sites, a good payout, etc. Several websites are there doing the rounds and offer a huge bonus, but they are not authorized. Make sure you never register on any of those platforms and prefer to visit FanDuel directly in Pennsylvania.
PA FanDuel Mobile App Review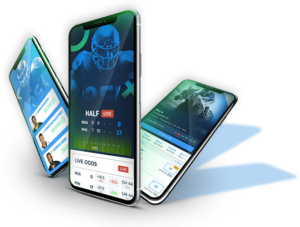 The mobile application has been a major change as it has evolved over the years. The FanDuel app allows you to control lineups, and you can edit and build. If you wish to join contests on the fly, you can easily do so by easily navigating several contest styles and various sports. Recently, it introduced the Friends Mode last year, and you can enjoy the friends' league from the application directly. The vouchers, promo codes, deposit funds, etc., can be easily accessed on the app. There is a notification bar that you can turn on to receive updates on bonuses, upcoming lineups, news of sports, etc.
How to Download the FanDuel Mobile App?
Apple users can download the app from the Apple Store, whereas Android users can do so from a third-party site. It prioritizes a row of icons, easy navigation, all the newest offers, etc. You have to complete the login process at the site if you are interested in playing through the app. The main area of wagering includes the live betting tab, the latest promotions, and refer friends. Also, you will come across a lot of information on the site, so you can start playing quickly.
FanDuel Banking Methods Available in PA
On this Pennsylvania FanDuel review, players must know its banking section is one reason for the vogue. An array of deposit options is available to make transactions for playing against other people. Take a look!
Deposits
Debit And Credit Cards: MasterCard and Visa cards are accepted, and no fee is charged for making transactions using cards. But financial institutions or banks can charge an amount, so users have to be careful.
Online Bill Pay: Players who have enabled bill pay at their banks can use the login details to authorize deposits at the site.
FanDuel Prepaid Cards: Newbies can register for a prepaid card by signing up into FanDuel by visiting the cashier section. Once done, they can fund the virtual cards using ACH, Visa, MasterCard, etc.
Withdrawals
While using Daily Fantasy Sports betting in Pennsylvania, you will get top-class security at FanDuel. Not many downfalls have been experienced by the players, which are why you can prefer this platform. The withdrawals can be taken out through PayPal, FanDuel Prepaid cards, ACH, etc. You may have to wait for at least five to ten days to receive the money, but you can get it quickly on prepaid cards.
It is easy, and to proceed with the operation, you have to enter the address to verify the details while withdrawing using PayPal. It is done to ensure that no one except you is cashing out, so you must complete the verification. After that, you can withdraw the amount you won.
Pennsylvania FanDuel Promo Code
The welcome bonus offered to newbies keeps on changing, so you should visit the site continuously. Presently, the FanDuel bonus at registration is offered in two parts. The first one is a free daily contest entry, and no deposit is required for that. The second one is a 20% match deposit up to $500 on the first transaction.
No one can withdraw the bonus amount, but the winning value can be. The offer needs to be used within 30 days of receipt, and after that, it will no longer be available. If you want to claim the offer, you must complete the registration process on the site.
PA FanDuel Bonuses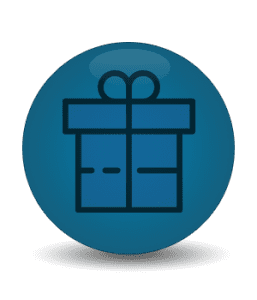 From time to time, on FanDuel DFS betting in Pennsylvania, you will get several bonuses that you must use while playing. In this review, we included some of the common choices.
NBA Hot Streak: It includes bettors finishing the top 50% of the daily "Streak Eligible" contest of FanDuel can continue streaks. The top players with the longest streaks get cash prizes.
Hoops Challenge: The Hulu promotion named the Hoops Challenge allows bettors to pick a team that can win a playoff series. A new contest starts every round, and the one with the most points can earn a share of the prize pool of $10,000.
How to Play DFS at FanDuel?
When you want to start playing on the platform, you have to proceed to the landing page. After that, click on the "Join Now" button and complete the registration process. Then, grab the signup bonus, and there are no promo codes FanDuel so that you can make the deposit. Also, you can enter the free daily contest and start betting. The minimum deposit to be maintained is $10 for Discover, Visa and MasterCard, and PayPal account.
DFS Scoring
Hockey Scoring: Two sections are there, Forwards/Defensemen and Goalie, and you must remember that the points given are not for goals and saves during shootouts. In shots on goal, a bettor can earn 0.8 points in goalies and 1.6 points in defensemen/ forwards.
Tennis Scoring: Here, you can gain one point for the best of three in Ace and 0.6 in the best of five. Six points are given for the best three games won and four points for five games.
FanDuel DFS Contest Choices
Rotating Arcade Style: For the NBA, the Three-Point Contest focuses completely on three point-scoring. In addition, you can have a tier-style contest with no salary cap so that you can pick players from different pools.
Single Game Style: The site has added a single-game format with all major sports. The roaster makes FLEX sports indicating you can play for any position.
Sports Challenges in PA
National Football League: It started in 1920 and was known as the American Professional Football Association. Each year, the season starts from September to December, and now it has got the name of the NFL.
NASCAR: NASCAR is an American Auto Racing where you can place a wager. Every year over 1500 races take place in Europe, Canada, etc.
FanDuel PA Customer Support
The best thing about the platform is it has responsive customer support, and the live chat is available round the clock. If you have to speak with the professionals, you can submit the support tick by filling in all the details. Otherwise, you can send a mail about the issue you are facing. They are quick and do not take much time to respond.
Conclusion
In this PA FanDuel online review, you will come across all information that you want to know before playing. It is the perfect platform if you want to place a bet and win money as several contests are present. Then, it's time to start playing the social game, after which you can pick a team on the leading platform.
Read more about DFS Betting in Pennsylvania:
FAQs
Is FanDuel legal in Pennsylvania?

Yes, the site is legal in the state, and after you have attained the age requirements, you can play.
What is the age requirement to play on the FanDuel site in Pennsylvania?

The age requirement is 21 years, and you cannot proceed if you have not attained the requirements.
Is there an IOS app on FanDuel?

The platform has an IOS app for users to download and start playing whenever they want to.
Can I play for free on FanDuel in PA?

If you get some free offers, you can use them to play for free.
How can I withdraw my winnings from FanDuel in Pennsylvania?

Several choices are available to withdraw your winnings like PayPal, FanDuel Prepaid cards, etc. Choose anyone and complete the verification process, after which you can withdraw the amount.
Written by: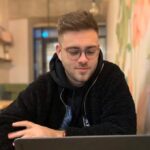 Stewart is an advantage gambler, author of reviews, and contributor at luckypennsylvania. Reviews and guides written by Stewart are the perfect answer to all your questions.