Pennsylvania FantasyDraft DFS Betting Review & Promo Code
Published: Jul 15, 2021
Updated: Jan 12, 2022
FantasyDraft is a user and mobile-friendly Daily Fantasy Sports betting in Pennsylvania which gives outstanding features. In-line construction and rake-free contests are some aspects and have given good competition to its other competitors. In late 2014, the platform was founded in Charlotte, North California. But it strides in 2015 and offers a refreshing and unique experience that players look for. Are you wondering if it comes under the top DFS betting sites in PA?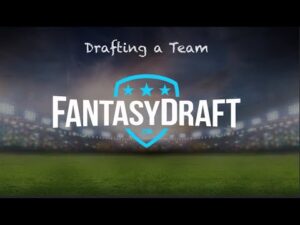 If so, you must go through this easy to use and well-built interface. It is the first platform giving Rake-Free fantasy contests. Rake is an amount taken out from the prize pool of bettors. It can be up to 30% of the winning amount, but you do not have to give all the money on this site. The platform has also moved to a special format, membership. It is total buy-ins every month, saving players that they cannot save on rake-based websites. The more the value of the bet you place, the more chances you have to save.
In this Pennsylvania FantasyDraft DFS review, we are discussing several pointers like how to choose a DFS site, the process to play, scoring, bonuses, loyalty programs, about the app, and many other things. Check out here!
How to Pick the Best Daily Fantasy Sports Site?
Well, in the state of Pennsylvania, you will come across many platforms. But your objective is to play at the top real money betting sites. For that, you have to consider a few pointers, so you know that it is the ultimate platform to go ahead with.
Is the site licensed and regulated by the top authorities in the state?
What are the different types of promotions experienced and newbies can enjoy on the platform?
How many banking choices are available to make transactions, and how is the cashout speed?
Depending on all these aspects, you must choose a DFS platform, and in this regard, FantasyDraft DFS betting in Pennsylvania is the best.
How to Start DFS Betting in Pennsylvania
Do you wish to learn about the process to start betting through this Pennsylvania FantasyDraft review? Well, signing up is easy, and you must complete this before picking a contest. You have to enter your email address, username, password, country, state, etc., to complete it. Also, if someone has referred you, you have to type the referral code on the "Referral By" space. If no, type "CAFÉ," which guarantees you to get a cashback of up to 10%. After you complete this, you can scroll to find sports offered in daily fantasy, pick a team to start wagering.
FantasyDraft Scoring and Rules
On the FantasyDraft app, the scoring on NBA contests is the same that you come across in DraftKings. For every 3-pointer, players get a 0.5-point bonus, and the same point is lost for turnover. In the NFL, in two categories, scoring is divided. Bettors can receive only a single FantasyDraft bonus. In the NFL also, for 300 yards passing, bonuses are offered, and on receiving, 100 yards. In MLB scoring, with every run along with RBI earnings, you get two FPs.
PA FantasyDraft Mobile App Review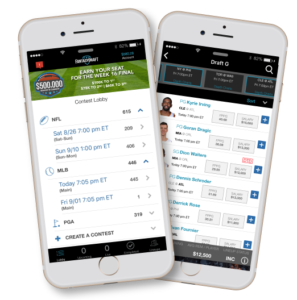 The success of the DFS site depends on the app as if the platform is not mobile-friendly, bettors will never use the app. The brand has recently released the application, and after that, the popularity has grown drastically. It has an intuitive and clean platform on which users can enter contests, edit lineups, etc.
The app can be accessed from the browser for the IOS player, and it can be downloaded and installed from the Apple Store. But Android players have to wait for some more time as they haven't launched it yet. By then, avid bettors can bet through the web or mobile browsers.
FantasyDraft Contest Choices
Several contests are available to pick from, and they are included here:
50/50: Here, the top and bottom half of the team will get the same cash prize on winning.
Guaranteed prize pool: If you consider money, it is the biggest contest, and the best part is the total prize can reach up to six figures.
Head To Head: Players go against each other, and whoever wins will get the cash prize.
Beginner: Only a few are available, and if you are new to the site, you can be eligible for some.
Banking and Withdrawals at FantasyDraft
In this PA FantasyDraft online review, we are discussing banking options also. On the site, you will come across every option starting from PayPal to credit cards. Withdrawals can also be made through all choices, so you will get the amount based on the method you pick. Fantasy Cash is also available on the platform, using which you can enter contests. Using PayPal, the deposit does not take much time, whereas withdrawals can be processed in two to three days. It can take around seven to ten days, through checks, so be careful when you pick an option.
FantasyDraft Customer Support
When you visit FantasyDraft directly in Pennsylvania and scroll down, you will come across a support tab. It is present under the Help Center section, where you will get the FAQ section. Besides that, you have "How To" videos on the site, which will give you some assistance if there is any problem.
However, no direct phone number, email address, or live chat is available on the platform. But when the FAQ section does not help you, you can fill in the details about the problem you face on the form present on the platform. It is a way to create a ticket, and after receiving your message, the professionals will contact you. It is said that within 12 hours, you can expect to get a reply back from them.
FantasyDraft Bonus & Promo Code in PA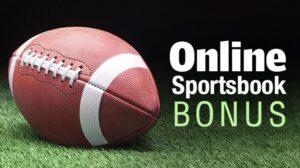 The online sportsbook for DFS Bets in Pennsylvania has some great bonuses which you may not get from other platforms. They are:
Welcome Bonus: It gives the ultimate registration bonus compared to all other platforms. By making a minimum deposit of $10, you can earn 4% of cashback for the initial 90 days on every entry fee. There is no promo code required to claim the offer.
Referral Bonus: It has a "6 Degrees of Pay referral system" and is enticing and unique. For all of your friends you refer, you earn some commission each time you place a bet. Here players can make a good amount by referring their loved ones to gamble.
Free Promotional Contests: The site's biggest bonus is the cashback given from time to time. It has featured chances to meet former and current pro athletes. Some free promotional contests can give you FantasyCash even when you do not win.
Membership: It is another unique parameter where you can enjoy 100% rake-free games. There is free up to $100 of buy-ins on the site, and after that, you can opt for paid memberships. Several options are available, and the details of which are available at the best DFS site.
Sports Challenges Available in PA
Canadian Football League (CFL): It is the highest sports league in Canada, and wagers can be placed via this site. Two groups are present, and it is divided into two categories. They are four in the East Division and five in the West Division. The league takes place from June to November every year.
National Football League: The league was initiated in 1920 and was previously known as the American Professional Football Association. Every year, the session takes place from September to December. It has 32 teams divided into two sessions, the AFC and the NFC. It is an 18-week regular season and was renamed to the National Football League.
NASCAR: It is an American Auto Racing event, and you can place a bet. More than 1500 races happen every year in 100 tracks in the United States and other places like Canada, Europe, etc.
National Basketball Association: The event has already started on the 22nd of May 2021. It is the playoffs that are going on and will go till July 2021. It has sixteen teams so you can enjoy many contests. From the 8th of July to the 22nd of July 2021, the finals will happen, so you can collect all data by then and be prepared for the event.
Summary
If you wish to enjoy wagering at daily fantasy sports, we recommend you sign up on FantasyDraft. The special feature of the site is the roster flexibility makes the platform a suitable one.
Read more about DFS Betting in Pennsylvania:
FAQs
Is FantasyDraft legal in Pennsylvania?

Yes, the site is legal in PA, which is why you will find many players betting here.
What is the minimum age to play on the FantasyDraft site in Pennsylvania?

The minimum age requirement is 18 years, and you have to provide evidence clarifying you have achieved it.
Is there an IOS app on FantasyDraft?

Yes, there is an IOS app which you will get on the Apple Store.
Can I play for free on FantasyDraft in PA?

No, you cannot play for free on the site, but you can go for it if you get some special bonus.
How can I withdraw my winnings from FantasyDraft in Pennsylvania?

Using different payment methods, like PayPal, debit or credit cards, MasterCard, Visa, etc., you can withdraw money. But PayPal is the fastest one.
Written by: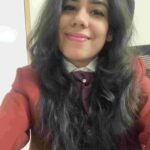 Divya is a content research and analytics enthusiast who loves curating premium content in a diverse niche. Particularly adept in creating gambling and betting reviews to offer our users the best gambling guides in the US.