MyChoice Online Pennsylvania Review: Everything You Need To Know
Published: Nov 6, 2020
Updated: Jan 12, 2022
$10 mycash and 5M credits
Pros
+

Free to play social casino platform
+

Wide range of games
+

Intuitive software compatible with mobile
+

Amazing rewards program
Cons
⨯

No real money games
Casino platforms have provided gamblers with ample opportunity to scale their skills and earn rewards. There are plenty of online casino platforms in the country catering to the players' requirements. Among all the variants, free casino sites are always the preferred ones that excite the gamblers. PA MyChoice online casino is one such amazing free gambling platform. It was created by Penn National Gaming Inc and GAN Limited in Pennsylvania.
GAN is a leading supplier of gaming software and service providers primarily based in the U.S. Penn Interactive is a subsidiary of Penn National Gaming that deals in sports betting, social casino, iCasino, bingo, etc. Pen National is the 17th provider that licensed GAN's specialist software that allows players to link rewards cards to their gaming account and claim reward points.
MyChoice is a fun and popular social casino in Pennsylvania. The free to play casino experience will make you fall in love with this platform and make the most of it. By staying true to the platform and playing regularly, you can start earning the loyalty reward points. If you are keen to discover more about this unique site, you have come to the right place. This MyChoice Pennsylvania online review is meant to shed the guiding light on this amazing platform. Keep scrolling and discover more.
Legal Status of MyChoice in Pennsylvania
MyChoice is completely legal in Pennsylvania, and the site is powered by Penn National Gaming Inc. All the Pennsylvania players can play on this site and earn great rewards. The eligibility criteria for playing on this site is to be at least 21 years old.
What Type of Casino Games Can Be Played Here?
The site provides you with a wide range of MyChoice casino games that are bound to grab your attention. The variety of games here include table games, keno bingo, keno bingo, video poker, and many more.
MyChoice Online Casino Slot Games
MyChoice casino online slots can certainly surprise you to the core. Here you can find plenty of adventures and exciting theme-based games that can mount up your rewards. The slot games are divided into categories like classic, around the world, staff picks, etc., which will make it easier for you to make a choice. Some of the best slot games on the platform include Cash Machine, Atomic Meltdown, Golden Wolves, Jackpot Inferno, Zoltar Speaks, Chili Chili Fire, etc.
Table Games
Once you are startled by the variety of slots, you can get surprised by the classic table games. MyChoice casino play for fun will take you to an unparalleled table game experience that you can only find here. There are three popular table games here, online blackjack, blackjack Pro, and European roulette. You will never get enough of these games when you are on the site. They are high yielding and totally worth your investment. You can also expect some of the best PA MyChoice offers here that will increase your gaming experience.
Keno

If bingo is something you are fanatic about, this is the right place to be. From vibrant to adventure-filled, you can find a variety of keno bingo games here. The real fun of MyChoice casino free play comes when you start playing keno on the site. There are different varieties of games that can tempt you to play more always. Some of the popular keno here are FireBall, Jungle Treasure Keno, Empire, Tropical Vacation Keno, Empire, and many more. You can also expect some exciting promotions on these games. You can also take part in the loyalty program by playing more keno and mounting your rewards.
Video Poker
You cannot imagine a casino platform without poker in it, and video poker has become the new face of it. MyChoice has also provided a distinctive range of video poker. This poker variant is all about making the gaming experience more exciting and interactive. Video poker on this site is a collection of high definition games that will give you a different experience. Some of the best video poker games that you must try here are Cash Draw Poker, Regal Poker, Destiny, Bing-o-Poker, Jack Better, Jester Poker, Power Grid poker, and more. Make sure to try every game; you never know what might suit your skills and provide you with the best benefits.
High Roller
Who would not want to play on a high roller that can certainly mount up their rewards and provide you the kick of playing in a casino? MyChoice has done a phenomenal job in arranging the high roller games for the players. Just like other games, high rollers also have a massive fan following here. Each high roller game is made with high definition graphics to give you the best experience you deserve. Some of the best high roller games that are waiting for you on the site are Deuces Wild, Meltdown 7, Dragon Palace, Gods of Fortune, Mega Ball Action 89, Dragon Palace, etc.
Penn Nation Empowered This Platform
As mentioned above, the platform is a creation from Penn National Gaming, a leading internet gaming software provider. The software provider has earlier launched many gaming platforms that are highly attractive and safe to play.
MyChoice Casino Mobile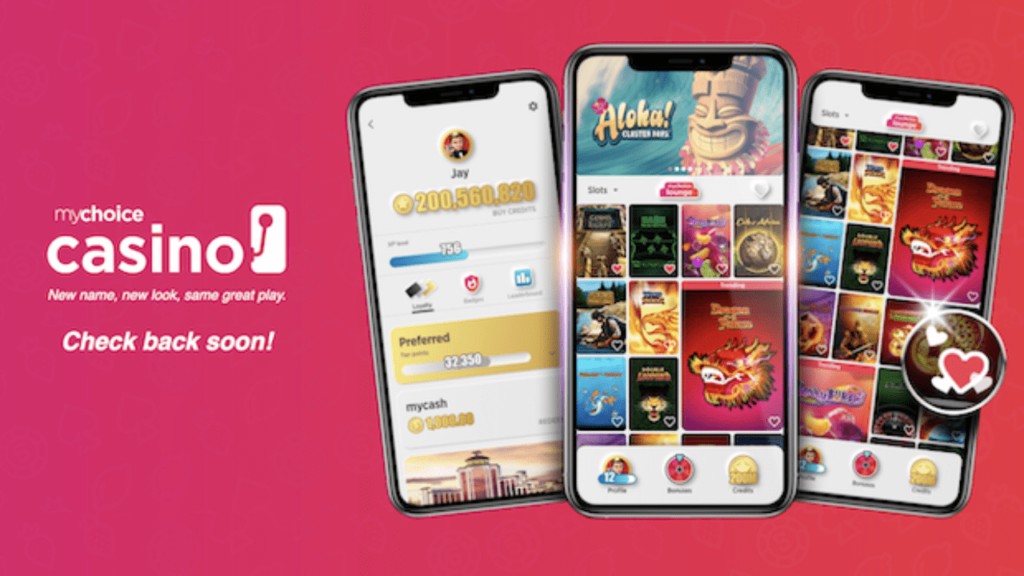 The platform has made the game compatible with mobile users as well. You can use it on your Android and iOS devices. Browsers like Chrome, Mozilla Firefox, Safari, and Microsoft Edge are highly compatible. You can also download the MyChoice app Pennsylvania.
The MyChoice Casino Welcome Bonus & Promotions
Welcome Bonus
When you first sign up at the platform, you will be given 5M credits to kickstart your gaming. Later you can increase the credits by purchasing more credits using debit/credit card, PayPal account, and other major credit cards. It is the only payment you need to make on the platform. Credits are the tokens that allow you to play on the site. It works like the in-game money.
Rewards Program
It is one of the most exciting MyChoice promotions in Pennsylvania. All you need to do is join the rewards program and start playing the games as much as you can. The more reward points you have, the more benefits. You can redeem your points and get virtual credits, but the main benefit is the travel packages and priority check-ins in restaurants.
100% Bonus

It is a special bonus you receive when you make your first purchase. When you make a purchase, you will receive a 100% credit bonus that will add to your account. Don't forget to read the terms before taking part. No MyChoice bonus code in PA is required for this.
Daily Leaderboard
Apart from these offers, you can expect a daily leaderboard on slots and blackjack. It maintains the competitive spirit among the players and provides them with daily surprises. There is a bonus spin wheel as well that serves as the hub for rewards.
MyChoice Casino Review – The Bottom Line
With MyChoice, you can bring home the casino fun that you have been looking for. It is known for its on-the-go gaming concept. It is a free gaming platform that has a collection of slots, poker, high roller, and bingo games. The site's loyalty Rewards Program is the major attraction where you can mount up your points and get access to destination packages, exclusive events, and restaurants.
Picking up the right online casino is an essential part of your future gambling experience. So, we recommend you to check more reviews that we prepared to learn about other websites where you can play the best online casino games in the US Pennsylvania:
Frequently Asked Questions
Is MyChoice legal in Pennsylvania?

Yes, the site is completely legal in the city. Penn National and GAN partnered to create this amazing social casino for Pennsylvania gamblers.
Can I play for real money in MyChoice casino?

Though these are categorized under the casino platforms, the site does not have the concept of gambling because there is no money involved. The games on the platform are created solely for entertainment purposes.
Are there any promotions for newcomers on MyChoice in PA?

When you first sign up at the platform, you will get 5M credits to get started with the games. Also, you can get a free spin that will increase your credits. New players will always be treated, especially on the platform.
How can I contact the support department on MyChoice in Pennsylvania?

The support team is always there to help you round the clock. If you witness any issue regarding the game, you can mail on [email protected] and get an assistant. There is a Live Chat feature on the site to get instant help. You can also go through the FAQ section of the site to get answers to your common questions.
Who owns MyChoice?

The site is owned by Penn National Gaming Inc. and partnered with GAN.
Written by: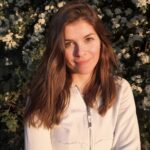 Aria is the managing editor of Luckypennsylvania. Also has worked as a tournament reporter for the World Poker Tour.