Daily Fantasy Online Sports Betting: The Best Sites in Pennsylvania
Published: Jun 1, 2021
Updated: Apr 25, 2022
The Best Daily Fantasy Online Sports Betting Sites
The advent of fantasy sports brought a new dimension to the sports betting industry. Fantasy Sports offered players a way to win money by creating their own teams with existing player information. The teams are then used to compete with other players for an entire sports season. But having to wait for the course of a full season made the thrills of fantasy sports less exciting. That's where Daily Fantasy Sports (DFS) come in.
Daily Fantasy Sports betting offers the same excitement as traditional fantasy sports games but in less time. The game was classified as a game of skill in 2006, and fantasy sports laws were introduced in 2016. Since then, DFS has seen widespread acceptance across the country, with several states making it legal.
Pennsylvania is one of the most popular betting states in the US. Famous for its acceptance of almost all gambling activities, it's no surprise that Daily Fantasy Sport is legal in the state of Pennsylvania. 
If you're a budding gambler looking for some fast-paced game of skill and fun, betting on DFS online is perfect for you. In this complete guide, we'll tell you everything about betting on DFS games. You'll also learn the type of Daily Fantasy Sports games that are available in PA, the top PA DFS betting sites, and so much more. 
Let's get right into it.
Choosing a DFS Betting Site
Before you start placing bets, you have to find the right PA Daily Fantasy Sports betting site. There are a few factors you should consider before wagering on any DFS betting site. First, always confirm that the gaming site has the right operators' license to offer live DFS games in the state. You wouldn't want your winnings to get stuck on the site because withdrawals are not legal in PA. Next, you should confirm the type of games, bonuses, and loyalty rewards the website offers. Ensure that your preferred sports league and contest are listed on the site. Some of the best gaming sites provide beginner games for new players. Also, always make sure that the website is safe and secure, has the best banking methods, and excellent customer service. Finally, your preferred online sportsbook for DFS bets should be easy to use. It's even better when it has a mobile sport betting app too.
Best DFS Betting Sites in Pennsylvania
 There are several online sports betting sites in PA that allow players to bet on live DFS games. Here are the popular DFS betting websites:
Monkey Knife Fight 
Monkey Knife Fight (MKF) offers players something out of the ordinary DFS games. On this site, there are no salary caps, and you won't be playing against other people, but against the house. The outcome of the player stats in real life determines if you win or not. The games it offers include Stat Shootout, Over/Under, and Stat Shootout. It provides a 100% welcome bonus of up to $50. Although the site has no mobile app, it's easy to use and navigate. 
ThriveFantasy
Much like MKF, ThriveFantasy is more of a DFS site for prop bets. It makes placing bets on Daily Fantasy Sports very easy by just offering player performance and prop bets to gamers. TF offers several leagues to place DFS bets including, NFL, NBA, NHL, MLB, and USL, with a $10 welcome bonus for a $10 deposit. Gamers are allowed to select their team and place bets purely based on player statistics. The site has several game types such as Versus, Single head-to-head games, or tournament games. It has a user-friendly interface and offers an app for iOS and Android users.
DraftKings DFS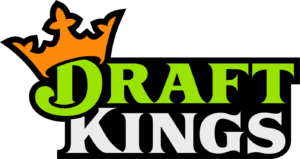 DraftKings DFS is the ultimate combination of the traditional season-long tournaments and modern DFS betting. With DraftKings, players do away with the limitations of a salary cap as the site favors a snake-draft style of selecting teams. You'll pick a team based on preferences and the players in the pool. It's a good site for beginners as it's not as popular as other DFS betting sites. DraftKings allows players to bet on individual DFS games and doesn't permit multiple team entries. It offers a $3 bonus for new users. Its website is simple to navigate, and it has Android and iOS mobile apps.
Boom Fantasy 
Boom Fantasy is another daily fantasy sports site that doesn't offer the regular betting pattern. On Boom Fantasy, there is no salary cap set by the site and lineups. Gamers are instead offered contests that are based on making predictions about player performances. This type of DFS gaming makes it easier for beginners to get the hang of it. However, skill and strategy are still needed to win games. Boom Fantasy has a more extensive range of sports offered on daily fantasy sites. Bonuses offered include two free pool entries for new players and a 100% welcome bonus up to $200.
Fanduel DFS 
One of the biggest PA real money betting sites, FanDuel, is a great site for daily fantasy sports lovers. The website offers everything, from an excellent user interface to betting on future outcomes. It also offers special events to its users, like World Championships, for different sports. With a huge cash prize for the winner of each outstanding FanDuel World Championship, they also offer a $10 bonus to new players. FanDuel in Pennsylvania has a mobile app too. 
FantasyDraft 
With contests like 50-50, single games, head-to-head games, and customized leagues, FantasyDraft is a player-first betting site. This website is perfect for all fantasy sports enthusiasts as it also offers different tournaments with fixed prize pools. It also provides a fantastic range of "Risk-Free" contests where you can win 100% of the money in the prize pool. With an attractive, easy-to-use website interface, FantasyDraft also offers an equal playing field for each gamer with its different expertise levels.
Yahoo DFS 

If you're a fan of season-long fantasy sports contests, this website is perfect for you. Yahoo features the primary sports in the US, NBA, NFL, NHL, and MLB. This site offers its users contests like 50/50s, prize pools with fixed winning prizes, and single head-to-head cash games. Its salary cap-based contests are easy to enter, with team selection very easy to do too. A unique feature of this app is giving users the ability to swap players any time before the game starts. Yahoo has a sports betting app for iOS and Android users also. 
Fanamana
When it comes to live DFS games, Fanamana is your go-to site. This website is the only one that offers in-play DFS betting in real-time. Gamers are allowed to select their team as the game is on, and the site also allows changing team members daily. Fanamana offers a unique way of playing known as InGame Fantasy. Although there is no signup bonus on this site, it allows players to challenge for jackpots in tournaments. It offers a referral bonus worth $100 freeroll entry.
Types of Daily Fantasy Sports Contests
Guaranteed Prize Pools
These are pools with a fixed prize for the winner at the end of the contest. Players are allowed to enter a guaranteed prize pool (GPP) by paying a set entry fee. Most GPPs have a required number of players, and if it's not met, the website covers the amount needed to complete the pool. Winnings are usually shared between the top players in each pot.
Cash Games
This type of contest is usually created and set by individual players. Gamers can create their own leagues and ask other gamers to join to compete for a determined cash prize. In cash games, the fantasy teams with the highest win totals are given the prizes.
Head-to-Head
A head-to-head contest is set between two contestants playing against each other. Each player drafts the team intending to get the highest-scoring lineup. Minus the rake for the site, the entire prize goes to the player whose team has the best statistics. 
50/50
In these types of contests, a set number of teams enter a pool. The prize is paid to the top half of entrants in the pool while the bottom half gets nothing. So you don't necessarily have to create the best team to win a cash prize. Just make sure that your team is in the top half of the pool's participants.
Leagues
Much like cash games, leagues are contests that usually have between 3 to 100 entries. Most gaming websites generally offer both public and private leagues for players to participate. In most cases, the payouts in leagues are lower than GPPs, but the prizes are shared similarly.
Tiers
If you opt to take part in tiers' contests, you'll not have to worry about salary caps. In this style of DFs games, there are already created tiers with players. All you have to do is select the tier option that you think will rake in more fantasy points and place a wager. 
Beat the Score
With Beat the Score games, there are already fixed scoring totals in the prize pool. All the player has to do is to build a team that can accumulate more points than the pre-set total. If the compiled points of your lineup beat the score, then you'll qualify for a share of the winning prize.
Showdown Captain Mode
This game mode is all about the captain of your selected team. The showdown captain mode allows players to choose a lineup of players anyhow they like to compete in the pool. However, each team captain gets points at a higher rate than other players. In most fantasy websites, the captain rate is set at 1.5x the standard rate.
Single Game
For single-game players, the playing field is different. This game mode is focused on a single game rather than a full day's game of contests. In this type of play, gamers are given points based on their team players' statistics in only one game. 
Parlay, Prop, and Prediction Fantasy Sports
This game type simply involves placing bets on props on the retail sportsbook. There is no team selection, salary caps, or points compiling involved. Parlay and Prop fantasy sports are perfect for players that don't have the time to properly analyze teams. You can also wager on DFS future markets too.
Sports Offered by Pennsylvania Daily Fantasy Sites
Most DFS betting apps and gaming platforms offer games in the major team sports in America. Pennsylvania DFS platforms are no different. Sports fans can try playing famous sports like:
Football (NFL) – Participants are required to draft a complete fantasy team and pit them against other contestants. Each player in a team gets points based on their real-life performances. 
Basketball (NBA) – You'll have to create a team of 8 players within the salary cap the site gives you. Teams can be modified every game week. Points are also awarded based on real-life performance.
Baseball (MLB) – For baseball, you'll be required to create a team with 10 players in your lineup. There are different ways points can be gained, for instance, 10 points for a home run, and stealing bases accrue 5 points.
Hockey (NHL) – To play NHL fantasy, players have to create teams for up to 3 different teams. Each formed group should contain 9 players that'll get points based on their statistics in real-life games.
Also, thanks to the legalization of DFS in Pennsylvania, you can also play college football sports. Some college sports you can play include:
College football

College basketball
The biggest DFS platforms in the state allow punters to play some extra games, such as:
Golf

NASCAR

Soccer

Mixed martial arts

Esports (like CS: GO, League of Legends, Dota 2)

UEFA European Championships
How is DFS Different from Sports Betting? 
Daily Fantasy Sports is not the same as sports betting. Sports betting involves trying to make predictions to outwit the bookmaker, while the former involves beating other opponents. With Daily fantasy, you only have to acquire enough knowledge and skills to make a better selection than the other players. Most times, PA online sports betting sites are only concerned with the outcome of matches. Fantasy players, on the other hand, are only worried about player performances. 
Deals Between Major Leagues And DFS Providers
In the world of sports betting, partnerships and deals are essential. The first major deal between leagues and DFS providers happened in 2013 when the MLB invested in DraftKings. Since then, major DFS betting apps and betting providers have been acquiring huge deals with major sports bodies. DraftKings got a lucrative advertisement deal with ESPN in 2015, and Fox Sports soon followed. In 2018, FanDuel became the official partner of the NHL. And in 2019, FanDuel also sealed a partnership with live streaming service, FuboTV.
Differences Between Daily Fantasy Sports and Season-Long Fantasy
Although both traditional season-long fantasy and daily fantasy are similar, there are a few differences between them. Let's highlight these differences for you:
DFS gets more players in its GPP contests than season-long fantasy tournaments.

There are higher cash payouts in daily fantasy sports contests as more players are involved. The biggest companies, like Pennsylvania DraftKings and FanDuel, offer massive DFS payouts. 

Season-long fantasy results naturally take a longer time than daily games. However, in daily betting, your selection is restricted by a salary cap, while season-long fantasy doesn't.

DFS player selection is made daily or weekly based on the type of contest the player enters. Season-long fantasy doesn't allow that either.

With DFS, it's the immediate results that count.
DFS Betting Sign Up Bonuses 
Monkey Knife Fight – 100% signup bonus up to $50 + extra $50 to bet on events when you deposit $100 or more. 
ThriveFantasy – $10 signup bonus on the first $10 deposit.
Draft DFS – enjoy a bonus of $3 on the first deposit.
Boom Fantasy – 100% signup bonus $200 + 2 free entries into prize pools.
Fanduel DFS – $5 signup bonus + extra $5 on making the first deposit.
FantasyDraft – There was no signup bonus at the time of writing this guide. However, the site is offering a limited-time offer of 4% back on deposits up to $200. 
Yahoo DFS – 1,000 bonus points for new signups.
Fanamana doesn't offer a signup bonus. However, they offer a referral bonus that gives players access to a private $100 freeroll when they successfully refer a friend. The friend also gets free entry. 
How to Bet on Daily Fantasy Sports
Playing and winning a daily fantasy contest is no easy feat. You'll have to develop skills and an effective strategy to help you succeed as much as possible. Here are a few tips on the best way to bet on DFS and win:
Understand the rules of the game – Make sure you go through the rules of the contest first. Get a complete understanding of salary cap, scoring, roster, how to compile points, etc. Always keep in mind that being a star player doesn't always mean high performance. Take a look at the statistics, analyze recent performances, and the weaknesses of each player before selecting. The key to winning and losing can lie in the little details that doing good research can give you. If you don't know how to do good research, you can turn to DFS odds, player news, and recommendations for guidance.
If possible, use different lineups – Some betting platforms allow one player to enter multiple teams into a pool. You can create various teams and try your luck. 
Start with beginner pools and stake low –  As a new player, look for beginner contests or contests marked "EPE" (experienced players excluded) to start playing. Also, you can start with low stake contests and build your confidence as you play more. 50/50 games are a great place to make winnings.
What to Avoid Doing in Daily Fantasy Sports
There are a few things you shouldn't do as a new DFS player. They include:
Ignoring the Latest News
Always keep an eye on your team before the game. News and other issues should be followed closely.
Challenging the Experts
The fastest way to kill your drive, and lose all your money while you're at it, is by taking on the big guns too early. Start with opponents at your level and improve your game before challenging the experts.
Conclusion
With regulated Daily Fantasy Sports and legal sports betting in Pennsylvania, the state is one of the best gambling destinations in the US. Although there are few talks about increasing the taxes of betting providers, DFS has continued to enjoy growing popularity in the state. So, as the new NBA, NHL, MLB, and NFL season resume don't waste any more time. Go draft your favorite teams and enjoy the thrills of live betting in Pennsylvania.
FAQ
Is Betting on DFS Legal in Pennsylvania?

Yes, it is. Pennsylvania legalized Daily Fantasy Sports betting in 2017.
Is DFS Just a Form of Sports Betting?

No. Sports betting is seen as a game of chance while fantasy team betting is considered a game of skill.
Should I Pay Taxes on DFS Winnings in PA?

Yes. Fantasy sports winnings are considered taxable income.
What is the Minimum Age Required to Bet Legally on DFS in Pennsylvania?

18 years old.
Can I Play on Multiple DFS Websites in PA?

Yes. Players can play on as many websites as they want in Pennsylvania.
Written by: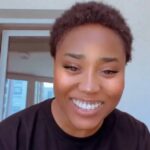 Author, Contributor at Luckypennsylvania. Jeannie is one of our top writers and gambling experts. Jeannie is an active poker player, and she knows a lot about all kinds of gambling games and sports betting.