LLW Not Permitted in Any Legal Sportsbook in PA
Andy Brown
Published: Aug 19, 2021
Updated: Oct 28, 2021
Now that the COVID-19 pandemic situation has started to resolve, the Little League World Series or LLW has finally made a comeback in 2021. But the impact of the pandemic will still be there on this year's LLW Series. Rather than being the regular international teams, all the teams will be US-based. In 2021, the Little League World Series will only feature the top two teams from all eight regional competitions. The LLW Series will begin on 19th August 2021, and the championship is scheduled for 29th August 2021. But placing wagers on the Little League World Series through any regulated and legal sportsbook is not allowed.  
No Chance of Wagering on Little League World
The players who are part of the LLW Series are between 11 years to 13 years. According to the Pennsylvania Gaming Expansion Law, which was passed in 2017, people in Pennsylvania can bet on professional motor race events, professional athletic events, and collegiate athletic events. 

On the other hand, the bill also declares that you can place your wagers on international athletic events and international teams. These events include the ones conducted by the International Olympic Committee and the International Federation of Association Football. 
But there are some events where you cannot place your wagers. These include sports betting activities, which are prohibited by the PGCB [Pennsylvania Gaming Control Board], and high school athletic events that the Pennsylvania Interscholastic Association governs.
Apart from that, you also cannot bet on amateur athletic events rather than collegiate athletic events. So, it's official that you cannot legally wager on the Little League World Series from anywhere within the United States.  
The Delta Variant Will Surely Impact LLW
The Little League World Series started in 1947 and is hosted by South Williamsport in Pennsylvania. Because of the increasing cases of the Delta variant, the general public will not be allowed to attend the event at the Volunteer Stadium and Howard J. Lamade Stadium. Apart from that, the spectators are limited to volunteers, coaches and families. 
From LLW to Professionals: Legends to Play At LLW!
There is a list of individuals who have played at the LLW before and are currently a part of some of the best teams within the country. Here are some of them.  
Players from Pittsburg Pirates who played in LLW
Jeff Clement

Carl Taylor

Jason Bay

Lloyd McClendon

Derek Bell

Lasting Milledge

Max Moroff 
Players From Philadelphia Phillies Who Participated in LLW
 Charlie Hayes

Scott Kingery

Adam Loewen

Ed Vosberg

Michael Saunders

Rick Wise 
Ending Note 
People are pretty excited to watch the LLW Series, which will surely take place in August. Although individuals are not permitted to enter the stadium, there will be no sports wagering available for this particular series on any regulated betting site. 
Written by: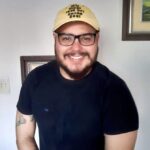 His primary focus is on the regulated US online casino and poker markets. Andy is a skilled recreational gambler for more than 11 years.