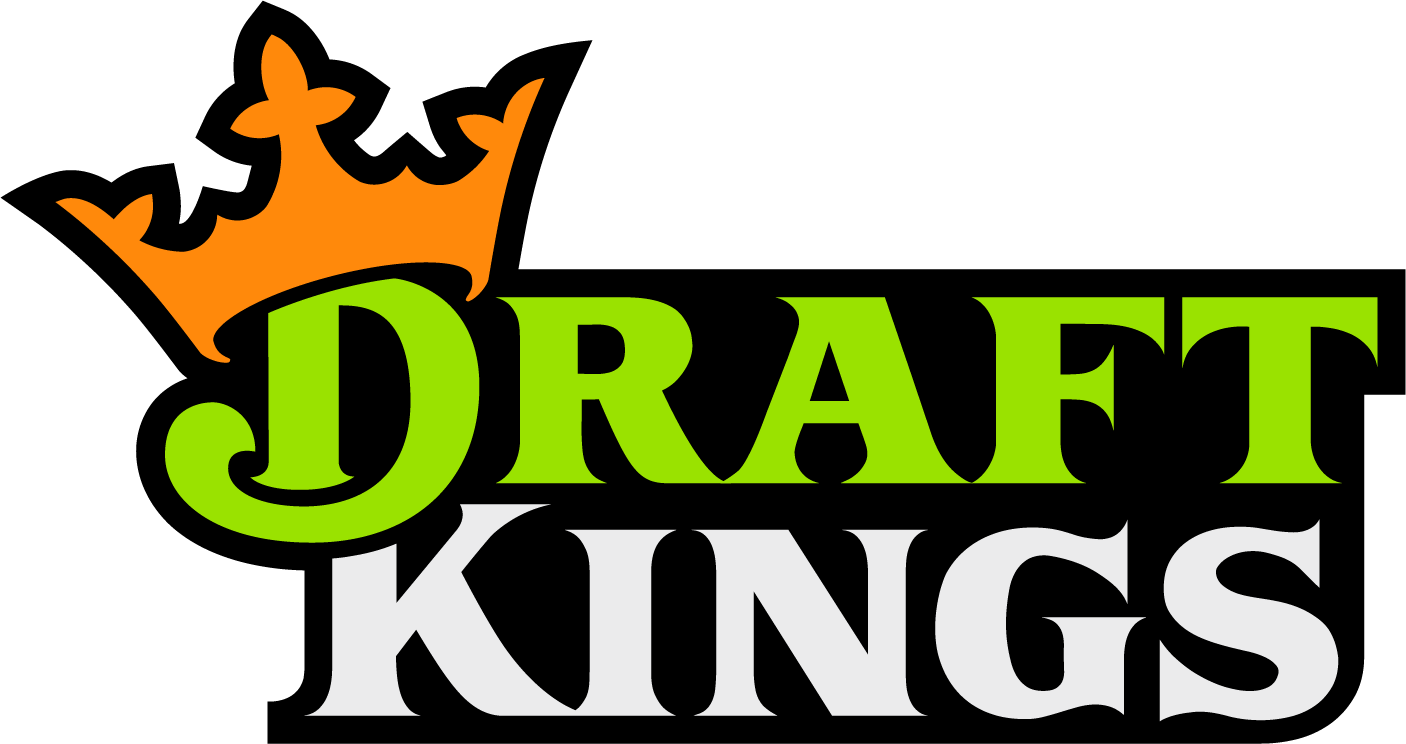 DraftKings DFS Online Review & Promo Code
Published: Jul 15, 2021
Updated: Jan 12, 2022
Since day one, DraftKings has started operating in the state of Pennsylvania. But in 2015, a few questions came up regarding whether it is related to betting or is a game of skill. So the brand tried to influence hard that it is a game based on skill. But it failed to do so, leading some states to ban it. However, things started to change in the year 2018 after sports betting got legalized. Soon after that, the state officially recognized DFS as legal, and a 15% tax was imposed on every earning.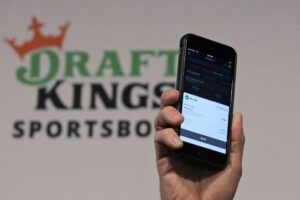 After coming up with a deal with "Penn National Gaming, the parent company of The Meadows Casino just outside of Pittsburgh", the brand launched online wagering. Presently, through the DraftKings app and site, players can wager on their favorite sports. The site has also received a Pennsylvania Gaming Control Board license to operate fully in the state.
On this Pennsylvania DraftKings review, you can learn about how to pick the real money betting site, contest types, sports to wager, mobile app, bonuses, and so on.
How to Choose a DFS Site in PA
When it comes to picking the top US betting, you should always keep a few tips in mind. They are:
Is the site licensed and regulated by the top authorities?
How is the registration process?
Check how many options are available for withdrawals and deposits? Are they safe?
Is the welcome bonus offered by the platform worthy enough?
Depending on the answers to these questions, you can decide on the DFS site for betting. The DFS betting in Pennsylvania is one of the top platforms and has all the requirements you will look for before playing.
Tips For An Exciting Gameplay at DraftKings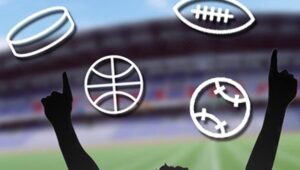 Bettors can gamble at the top DFS betting sites in PA if they have attained 21 years. After that, they have to sign up by entering the details, like date of birth, name, address, social security number, phone number, etc.
You have to answer the security question, and then you will receive your username and password. After completing the process successfully, you can pick on the gaming event and check the list of bets. Then, enter the value of the wager and decide which one you wish to pick to play.
Scoring
On any site, it isn't easy to review scoring terms, and it varies. It is an aspect to make your site unique, and without that, the platform looks incomplete. For example, in football, over 100 yards bonuses are available on the ground and 300+ yards on the passing game. Different promotions are also available for baseball, where you get fantasy points like shutouts, games, and no-hitters. In basketball, you get triple-doubles and double-doubles. The scoring in all sports are standard and closer to what you have seen in season long.
DraftKings Bonuses
All new players can enjoy the DraftKings bonus on the site, which is available in two different parts. In the first section, a free ticket entry of a $3 contest is given, and in the second one, you get a 20% match deposit that amounts to $500. After signing up, you can at least deposit $5 and grab the offer. Players depositing a maximum amount of $2500 can get the highest offer of $500. Remember, you can never withdraw the bonus value, and it is given to only place your bet. Each $25 player spending on entry fee can unlock $1 as bonus money till they clear the entire value.
Loyalty Program
A loyalty program has been included, and exiting bettors were happy to hear the news. In this Pennsylvania DraftKings review, you can learn about this program. Here you can enjoy different goodies such as free bets, odd boosts, etc. When you play more on the site, you have better chances to win. Additionally, when you visit DraftKings directly in Pennsylvania, you will find the opportunity of claiming a mission every day. You can also be rewarded with virtual currencies.
DFS Sports Challenges in PA
National Football League: It is scheduled to begin from the 9th of September and will continue till the 9th of January 2022. It is the 102nd season, and this time the league is expanded from a 16-game format to a 17-game. The playoffs will start on the 15th of January 2022 and the Championship game on the 13th of February 2022.
National Basketball Association: The playoffs started on the 22nd of May 2021 and will continue till July 2021. Sixteen teams are there, and you will get many opportunities to place a wager. The finals are scheduled to take place from the 8th of July to the 22nd of July 2021.
Major League Baseball: The 2021 season has started on the 1st of April 2021 and will get over on the 3rd of October. On the 31st of July, the 91st All-Star Game will occur, and bettors were more excited for this season. Unfortunately, the last one has been affected due to a pandemic, but you can enjoy the game to the fullest this time.
Canadian Football League (CFL): In Canada, it is the highest sports league, and you can place a bet through DraftKings. Two groups are there, four in the East Division and five in the West Division. Every year, the tournament is conducted from June to November.
DraftKings DFS Contest Choices
Point Spread: It is a common wager, and the site will mention the number of points by which one team will defeat the other. You have to decide if the points will be more or less than what is specified.
Guaranteed Prize Pools: It is available in large-scale tournaments when tons of players compete against each other. They play to secure a position in the top 10%.
Head-To-Head: It is a type of bet between two people, and the winner takes double of the entry-amount he or she has paid while entering the contest.
50/50 Or Double Up: In this category, players are categorized into two sections, and the winning amount is taken by the top half scorer.
Qualifiers: It takes more compared to entry fees and is different from others. Here avid enthusiasts can enter the contest if they have won the previous ones.
Prop Bets Or Propositions: It concentrates mainly on micro-contests when a player hits the home run.
PA DraftKings Android/IOS App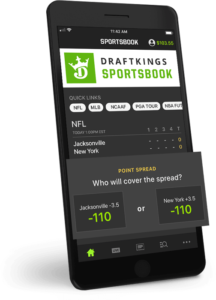 The trademark of DraftKings is it has used quality software to prepare the site and the app. That's why you can seamlessly access the games, the bets, other related information, and play. The app is easy to download, and both Android and IOS users can play. It almost looks like a web browser and contains all the features. When you visit the app, you can easily access easy depositing and withdrawing procedures, looking for bets, etc. Existing enthusiasts have said that they were happy after playing here as it has an easy navigation system.
DraftKings Banking Methods for DFS Players
Get to know about the banking section on this PA DraftKings online review. Players will come across quick and efficient cashout methods, and all are safe. It maintains high-level security, and you can transact money safely and securely. The options for transactions and withdrawal of money are PayPal, Skrill, bank account, casino cage, credit and debit card, e-check, prepaid DraftKings card (Play+), etc.
After winning, when you have to withdraw money, you have to complete the verification process first. After that, you can claim the amount, and the process is you have to show a state-issued ID card. Also, you have to enter the details as asked by the site. After that, all the details will be verified, and if everything matches, you can withdraw the amount. The site has an SSL protocol, so all data is protected from hackers.
DraftKings DFS Customer Service
If you face any problem with the Daily Fantasy Sports betting on the Pennsylvania site, you can easily speak to professionals. It is a live chat and email option through which speaking with experts is accessible. Besides that, FAQs are also available which describe the problems which past players have experienced. The phone service is also available, so there is nothing to worry about.
Signing Off
It's time to sign up and start betting using the bonus offer you get on registration. It is a perfect site with excellent safety measures, great withdrawals, and payments, top-class customer service, etc. It is a full-scale DFS site, and you should try playing on this site.
Read more about DFS Betting in Pennsylvania:
FAQs
Is DraftKings legal in Pennsylvania?

Of course, it is legal to play at the site, so the site obeys all gambling laws.
What is the minimum age limit required to maintain to play on the DraftKings site in Pennsylvania?

The minimum age requirement is 21 years, and there is no way you can play without attaining the age requirement.
Do I get an IOS app on DraftKings?

Yes, there is an IOS app that you can play whenever you want after downloading and installing.
Can I play for free on DraftKings in PA?

Directly playing for free is not available at the site, but you can use the bonus amount. It is also a way to play for free on the platform.
How can I withdraw my winnings from DraftKings in Pennsylvania?

Using different methods like PayPal, ACH, debit or credit cards, etc., you can withdraw your winnings quickly.
Written by: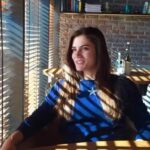 Author, Contributor, Law Expert at Luckypennsylvania.com. Karen is our writer and contributor who tells you the latest news and trends in gambling industry that take place in the United States.