A Guide to Pennsylvania Tennis Online Sports Betting
Published: Nov 6, 2020
Updated: Jul 27, 2022
Tennis has become one of the most popular sports in the world. Over the years, players like Rafael Nadal, Roger Federer, Serena Williams, etc. have become household names. But tennis is not just exciting to watch; it has become one of the most interesting sports to bet on. Pennsylvania is one of the biggest tennis betting markets in the USA. If you are interested in Pennsylvania tennis betting, then read on to find out more about the same.
How to Choose the Best Websites for PA Online Sports Betting?
There are multiple factors that you have to consider when choosing the right website for tennis betting. One of the first things that you should look for is the operator's licenses possessed by the site. When sites are licensed and regulated by relevant authorities, you can be more sure about the security rendered by them.
Bonuses and loyalty programs are big aspects that attract new players and keep the existing bettors engaged to the site. The higher the bonuses and rewards, the more fun will be your betting experience. But make sure that you also check out the wagering requirements associated with these programs. Complex rollover requirements make it difficult for players to withdraw their winnings.
Look for sites that offer a wide range of deposit options. Some of the common deposit options provided by gambling websites include debit and credit cards, Skrill, PayPal, Neteller, PayNearMe, Play+Prepaid Cards, etc. Also, consider the flexibility of the withdrawal option. A good gambling website will be able to process your payment request within 3 to 5 business days.
Best Websites to Bet on Individual Tennis Games in PA
Following are some of the best websites to bet tennis in Pennsylvania:
DraftKings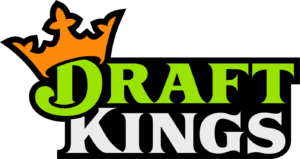 It is one of the leading sports betting websites in the USA. Along with its operation in PA, the company also has its presence in New Jersey, West Virginia, Colorado, and Indiana. The interface of the website is clean and functional. DraftKings has provided a dedicated mobile tennis betting app for iOS and Android users.
The website provides a sign-up worth $1000 that is divided into two forms – risk-free bet and deposit match. When you first sign in the website and make a minimum deposit of $5, you are eligible to get $500. There is also a 100% deposit match of up to $500. But there is a 25x wagering requirement that you have to fulfill before you can take out the winning.
FanDuel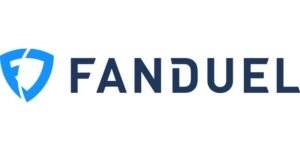 FanDuel is one of the oldest brands in the world of the US daily sports industry. The company has had its presence since the year 2009, and later in 2018, it expanded the operation to the online domain.
Presently, the company has its operation in Pennsylvania, Indiana, Colorado, West Virginia, and New Jersey. When you first sign in the website and make a deposit, you are eligible to get $500 in the form of a risk-free bet. This is a one-time safety bet, and you have to make a minimum deposit of $10.
SugarHouse


Online sportsbook by SugarHouse was rolled out in May 2019, and in a short span, garnered a lot of popularity. The company works in partnership with Kambi, a European company reckoned to offer odds and risk management. You also get mobile sports betting in Pennsylvania apps for iOS and Android.
The company offers a 100% deposit match of up to $100. The minimum deposit to avail of this bonus is $10. And the money will be added to your wallet within 48 hours. Also, you have to wager the amount within 30 days, or else they will expire. The company also offers an 11-tier loyalty program for its loyal customers.
Caesars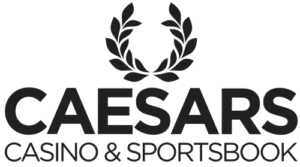 This popular online sportsbook has its operations in New Jersey, Pennsylvania, and Nevada. The site offers the sports betting app PA, which is capable of different screen sizes; as soon as you sign up, you get a welcome bonus of $10 without needing to make a deposit.
And, once you make the first deposit, you can claim a 100% deposit match of up to $300. But there is a catch; you have to wager this bonus amount in a single bet. Although the bonus is added as site credit, you can withdraw the winning you derived from the same. As for existing players, there is a loyalty program that depends on the points you collect.
Golden Nugget
The platform is among the top New Jersey casinos, and it is all set to make its presence in Pennsylvania. The company acquired approval from the Qualified Gaming Entity from the PA Gaming Board. The company is presently working to gain PA interactive gaming license approval.
SBTech is the company that offers the technology for Golden Nugget. The services offered for New Jersey players will be hopefully offered to Pennsylvania players as well. Presently, there is a $10 bonus for players who sign up on the platform. Also, the company also offers a 100% deposit match of up to $1500.
William Hill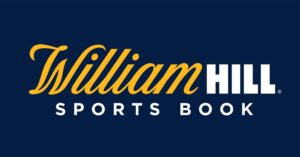 It is among the biggest PA retail sportsbooks in America. This is another website that is all geared up to move its operations towards Pennsylvania. While the bonus programs are less lucrative, they are more accessible than other platforms. There is a no-deposit bonus worth $10, which is offered as site credit.
This is like a single coverage risk-free bet that you can use it one time. There is also a 100% deposit match of up to $150. There is a dedicated mobile app, which offers a similar betting experience as the desktop version.
Popular Tennis Betting Types in Pennsylvania
Below are some of the popular tennis betting options:
Moneyline Betting
This is the most standard form of betting in any sport. In this, all you have to choose is the team or player who will win the match. And if you choose the winning side, the money is all yours. While wagering money on this form of bet is simple, it is still complicated to understand. Both sides of each wager are paid on a different schedule, which can be perplexing.
Total Games Betting
A Total bet or over/under bet is referred to as a single wager on whether or not the combined goal, run total, point of a single game will be n under or over what is set by the oddsmaker. In this form of bet, it doesn't matter who loses or wins the game. Instead, all players have to do is beat the odds set by the oddsmaker before the start of the game.
Point Spread Betting
A point spread is another betting option that you will come across in PA tennis betting. And it is also called an equalizer for sportsbook operators. A point spread is created to offer each team equal chances of winning the game. This way, bettors have a good reason to place their money on both teams. And the team has to win by the point spread created by the sportsbook.
Correct Score Betting
It is one of the simplest betting forms to understand. These bets are highly popular as they come with long odds that allow bettors to win big. To win in this form of bet, you must predict the exact final score of the ongoing match you are wagering on. There is no scope of error; it has to be precise. It is possible to determine good value correct score odds.
Live Betting
It is also known as in-running or in-playing tennis betting. In this process of wagering, you place a bet on a tennis event. It eliminates the need to assess statistics and offers you live action of the game. This way, you can check out what is happening in the game and place your bet accordingly.
Future Betting
A future bet is a form of wager on a series, award, or event that will finish in the near future. This is different from the wager you place on the result of a single game. The outcome of a futures bet is for a season or an event that is completed in the future rather than the day wager is placed. Bettors enjoy Wager on Tennis futures markets due to its long life.
Prominent Terms for Tennis Betting
Below are some important terms for tennis betting:
Sets: Sets include up to 12 games as well as a tiebreak. But the final set is won by two clear games; therefore has no limit. To win a set, the player has to win six games with a minimum of a two-game advantage.
Match: A match is won when a player of a team has won most of the prescribed numbers within the sets. Matches have either a best-of-three or best-of-five format.
Love: At the beginning of the game, when both sides have zero scores, it is referred to as love-love.
Point: A point in tennis is referred to as the smallest subdivision within the match. Scores are changed once it is completed. A game is won when the players get at least two points.
Serve: A serve or service in tennis is a shot after which the game is commenced. A player hits the ball with a racquet, so it goes to the opposite service box without hitting the net.
Deuce: In tennis, deuce is referred to as a tie score of 40, where players need to win by two additional points to wrap up the game.
Biggest Tennis Events in The World
Following are some of the biggest tennis events when the bettors are most active:
Grand Slam: Also known as Majors, it is among the most important tennis events hosted annually. These tournaments come with the biggest ranking points, prizes, and media and public attention. These tournaments include many other major tennis tournaments such as Wimbledon, US Open, French Open, etc.
French Open: It is also known as Roland-Garros. This tournament is conducted over a period of two weeks hosted at Stade Roland-Garros in Paris. It is hosted every year in late May. This tournament was founded in the year 1891.
US Open: It is a hard-court tennis tournament that encompasses five championships. It also includes events of junior, senior, and wheelchair players. Since the year 1978, this tournament has been played at the National Tennis Centers located in Flushing Meadows, Queens, New York.
Wimbledon: It is considered the oldest tennis tournament. Wimbledon continues to be the only major tournament still played on the grass. The tournament lasts for two weeks and generally begins in late June and ends in late July.
ATP Australian Open: It is another annually hosted tennis tournament hosted over the last fortnight of January. The tournament is held at Melbourne Part in Australia. It was founded in 1905 and includes many matches covering men, women, senior, junior, legends, and wheelchair players.
Top Tennis Betting Strategies
Following are some of the best tennis betting strategies:
Understanding of Stats and Forms
Being knowledgeable about the players and his or her journey is an important strategy. The player you decide to back must have a good run in the recent tournament. Along with assessing the player's statistics, also pay close attention to their entire journey. For instance, they might have a good run in the previous tournament, but they are suffering from an injury? This is certainly going to impact their performance.
Capitalize the Pre-Match Drifters
At times tennis odds of players drink a considerably dead ball. It may be due to some fitness issues or in the previous round; they had a medical timeout. Also, motivation is another big factor. Many players do not care about smaller tournaments. Understanding this can help you choose the right betting site.
Choose Best Bookmakers
Choosing the right sportsbooks will significantly make your betting experience more lucrative. Register on multiple PA real money betting sites that offer high bonuses and reward programs. Check out the odds provided by each bookmaker and select the ones that offer you better chances of winning.
Zverev Overcomes 12 Double-Faults at the Ongoing US Open

The recent disqualification of Novack Djokovic from the US open, together with the absence of Roger Federer and Rafael Nadal, presented a great opportunity to many other players. This includes Alexander Zverev and others who are in their 20s. While Zvereve stumbled in the quarterfinal against Borna Coric held on Tuesday, his performance suddenly soared. Earlier, he was down by a set and a break, then WENT close to trailing by further two sets to one, he bagged 14 of 15 points in a pivotal stretch, earning his first place into semi-finals with 1-6, 7-6 (5), 7-6 (1), 6-3. Coric and Zverev were playing against one another at the Flushing Meadows.
Zverev said that the Novak news shocked everyone, and it is a massive opportunity for younger players.
From the outset, it was a scratchy contest wherein both the players showcased more errors as opposed to winners. Zverev won the contest with 12 double faults, and he acknowledged the way he played was not the level a quarterfinal match is played in a Grand Slam.
While initially, he was shaky, Zverev got aggressive as the match progressed, including hitting two first serves.
Next, he will be going against No. 12 Pablo Carreno Busta of Spain, who defeated No 12 Denis Shapovalov from Canada by 3-6, 7-6 (5), 7-6 (4), 0-6, 6-3.
Zverev has been reckoned as an upcoming talent to watch for quite some time, but this is the first time he is able to make a place in the Grand Slam tournament. And, in this match, he had a lot going on both inside and outside the court.
Final Thoughts
Similar to every time of sports betting, placing money on tennis requires attention to detail. From choosing the right online sportsbook to doing your research, there are tons of caveats that need to be considered. The homework you do before the match starts greatly contributes to the winnings you gain later.
From the best websites, betting options to tennis strategy, and biggest events, we have shared all the vital information that you need to know about tennis betting. We hope that you have found the information that will help you make an informed betting decision.
Frequently Asked Questions
Is it legal to bet on tennis online in PA?

Yes, online sports betting is legal in the state of Pennsylvania. DraftKings, PointsBet, SugarHouse, FanDuel, Caesars, etc. are some of the popular sites that offer legal sports betting in PA.
What is set betting?

Set betting is when you predict not only the winner of the match but also the result of the sets. It is not limited to the first set; you can choose to bet on second, third, fourth, and further sets as well.
What is the biggest tournament in tennis?

There are many big tournaments in tennis. Some of them include Wimbledon, US Open, Australian Open, French Open, etc.
How can I check odds for tennis betting?

Odds are provided differently by various sportsbooks. You can either check them on the official betting websites, or you can refer to odd comparing sites.
Can I win real money with tennis betting in PA?

With the right strategy, you can win big in tennis betting in Pennsylvania.
Written by: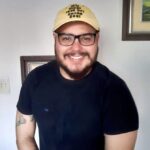 His primary focus is on the regulated US online casino and poker markets. Andy is a skilled recreational gambler for more than 11 years.