PA Online Gambling Guide
The thrill of online casino games is now available in Pennsylvania. As in 2017, the House gave a green light to the opportunity to provide online gambling in Pennsylvania, which includes all of the top games like slots, table games, horse racing, and several others. Before diving into the first available online casino, there are a few things for players to consider. Although online casino sites in PA have the ability to legally provide gambling for cash, there may also be scam sites that are posing as legitimate casinos.
Featured In





Best Pennsylvania Online Casino Sites
Why Choosing the Right PA Gambling Site is Crucial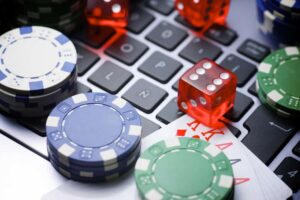 The Pennsylvania legal online gambling market is highly profitable and only rivals, Nevada. The revenues that come with online gambling open up the market to potential scam sites, which could threaten the security of players and the casino market in PA.
Despite legal online poker is coming up, there are still offers of horse racing, bingo, and popular table games. It is very important for players to find a licensed and regulated site, so they can rest assured that their private information is secure and they can win money legally.
Online Gambling in Pennsylvania
Pennsylvania is one of the first states to have the legal authority to offer casino gambling. Any casinos that would like to launch an online gambling site must apply for licenses to offer online slots, online table games, and online poker, which are carefully assessed by the Pennsylvania Gaming Control Board (PGCB) to ensure the top sites receive accreditation.
Legal Us Online Gambling Requirements
In order to legally operate an online casino and offer game players the chance to gamble for real money, all casino sites must have full gambling licensing and certifications, of which the Gaming Control Board has split into four different categories.
The categories are:
Category 1 applies to race track casinos
Category 2 applies to stand-alone casinos
Category 3 applies to resort casinos
Category 4 applies to satellite casinos
Other regulations that offer fair play to game players will involve random number generators (RNG), to prevent any possibility of fixing games in the favor of the house.
Future of Gambling in PA
While the state already allows casino gambling in truck stops, airports, and online, the next step is offering players the chance at sports betting. At the moment, the state has authorized sports betting, however, it is pending a review and change in federal law to allow it to be offered legally in the state.
Legal Online Casinos in Pennsylvania
Online gambling is legalized in Pennsylvania and regulated by the Pennsylvania Gaming Control Board (PGCB). All valid casino sites that have a full gambling license can provide top gambling games to their members, so they have a chance to win real cash. The majority of sites will post their license number on-site, while others provide this information if it is requested.
Top 5 Best Casinos in Pennsylvania
FanDuel Casino
Pennsylvania became the first state where FanDuel Casino was launched, and it became one of the most successful projects in sports betting. The new player can use the opportunity of the site risk-free. To use this chance, you should register and deposit your money. During the first day, you can play any game you like and be sure that in the case of losing your money will be returned, up to $200. FanDuel Casino offers various games such as Blackjack and Slots, and it is easy to use with IOS or Android app.
DraftKings Casino 
DraftKings is also a popular casino in Pennsylvania. It offers the site risk-free, up to $200, as well, but this casino has another bonus for new players, as DraftKings welcomes newcomers with a bonus – $35 for free. It is a new site, as DraftKings was launched in 2020, so it is still actively developing, so in the future, this site is expected to provide players with a great number of games.
Unibet Online Casino
This casino has a positive reputation, as it has been operating on the European market for many years, and Unibet was successfully launched in Pennsylvania as well. New players have the opportunity to receive a bonus of $10, and also Unibet offers a 100% match of first deposits up to $500. Various games are available to players, so they can benefit from a wide choice. Android and IOS applications are developed in the most useful way, so players do not need a lot of time to understand how to use them.
Bet Rivers
Bet Rivers online casino is operating in Pennsylvania state, and it offers a great opportunity to their players. First of all, the player does not need to be located physically within the borders of the state to register on this site, but this requirement is obligatory in the case if the player wants to bet. It offers a 100% match to first deposits, up to $250, and it also differs among other sites with its perfect design and navigation, so it makes gaming easier.
Hollywood Casino
Hollywood Casino did its best to launch various forms of gambling in Pennsylvania. It offers one of the largest choices of games, including video poker, which can be also played without real money deposits. A 100% match bonus is offered to new players up to $500, so it is a great opportunity for people who want to start their gaming successfully. Another bonus for newcomers is $25, and it is considered an attractive opportunity for players who just joined the site.
Online Casino Games Available in Pennsylvania

Unlike other states that are free to offer a wide range of casino games, which include sports betting, the online casinos in Pennsylvania are not yet legally able to provide sports betting, but still have tons of gambling options available.
Top PA Casino Games Online
Blackjack
Slots
Craps
Baccarat
Roulette
Legal Online Poker in Pennsylvania
Many casino sites have licenses to online poker and casino sites in Pennsylvania, and as of July 2019, poker will be freely available online for players in PA. This is also a chance for Pennsylvania to join the states of Delaware, Nevada, and New Jersey, in their multistate poker agreement.
Legal Online Sportsbooks in Pennsylvania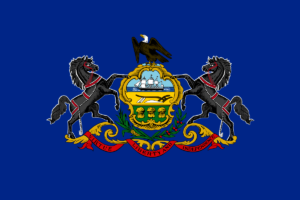 There are cases when gamblers who normally enjoy online gaming need to mix things up a bit for a change of pace. Instead of trying to play a new game, they often try their luck with online sportsbooks. Just as standard online casino games require a license, so do online sports betting.
Within the state of Pennsylvania, players can gamble and place bets on sports games in person, online, in a casino, or even via US sports betting apps.
Top Sports to Bet on for Real Money
Anyone new to the sports betting game may wonder where to start. To get a better idea of what the top sports are for regular players, take a look at the following popular sports:
Horse Racing
Motorsports
National Football League
National Basketball League
National Hockey League
Major League Baseball
Major League Soccer
For more information and inspiration for sports wagering, players can check individual casino sites, or contact casino operators to get a breakdown of games and betting options available.
US Online Lottery in Pennsylvania

In 2018, Pennsylvania online casinos were very unhappy to find that the launch of iLottery in PA would be a big issue to PA online casinos. While players can play the online lottery as quickly and easily as other games online, there are many of these lottery games that are similar in nature to casino games.
The current law allows casinos to operate online with a large fee, required licensing, and a high tax rate, whereas the iLottery system does not have the high fees, and tends to offer players lower tax deductions from their winnings. This is also on top of the games that look and are named very similarly to casino games.
Daily Fantasy Sports in Pennsylvania
The state of Pennsylvania passed a gambling expansion law in 2017 that provided more online gambling options within the state, which included the opportunity to have sports betting and fantasy sports bets. While it was not technically legal to have fantasy sports bets online, the Pennsylvania online sports betting in 2019 fully came into effect and the market was flooded with players wanting the excitement and convenience of sports betting online.
To make it even quicker and convenient to place a bet, new mobile sportsbooks and sports betting apps have betting options and sports stats – all in your hand.
Online v. Offline Gambling in Pennsylvania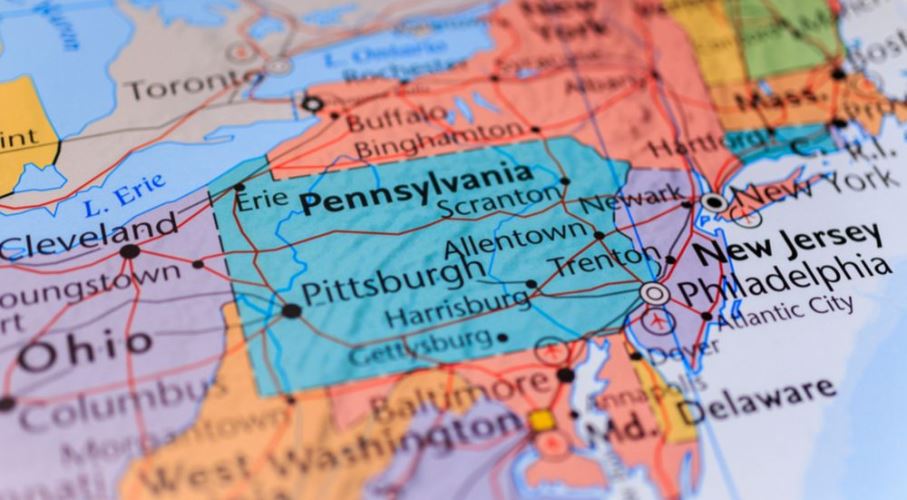 A quick review of both online and offline gambling sites will show the benefits and possible disadvantages of their online gaming offers.
While offline casinos offer the thrill and excitement of a collection of games with bright lights and pleasant tunes, there may be an inconvenience of trying to get a favored game or transportation to get to the casinos. Online casinos often have the same game options as physical casinos, but with the added convenience of accessing them at any time. The only issue that some players may have, is the lack of atmosphere that physical casinos offer.
Advantages of Online Casinos
Pennsylvania online casinos are legal
Most sites are easy to use and offer great support to players who may need some assistance.
Legit online casinos are carefully regulated and licensed
Disadvantages of Online Casinos
Pennsylvania players who are looking for online gambling in the USA must rely on states that are legally licensed and regulated to offer a chance to gamble for real money.
There is a big online casino market that makes it easy for scam sites to pose as legit ones.
Payment Options to Make a Deposit and Get a Payout
Most online casino sites offer a variety of deposit and withdrawal options for player convenience. Check out the most common banking options:
ACH
Online Banking
Paypal
Credit Cards (Amex or Diners are not always accepted)
Casino prepaid cards or casino credit
Cash from casino cages
Anyone who wants to learn more about Pennsylvania online real money gambling should take a quick look at some of the most common questions asked for casinos online.
Read more about online gambling in the states:
FAQ
Which sites offer the best bonuses?

Most casino sites offer incentives for wagering, welcome bonus free spins, and special jackpots for games online. To find out exactly what each site offers, check out their games and promotions tabs for more information.
Can I gamble online legally?

The online gambling legislation that was passed in PA allowed the state to offer gamblers the chance to play for real money online. Gambling online greatly depends on the location of the player, and whether the state has a law that allows online gambling within state borders. Anyone can access online sites with online casino licenses, and most also allow international deposits, but different countries and states have different laws, most of which require a minimum age and location for online gaming.
Will my winnings be taxed?

Online gambling in Pennsylvania have a set tax rate for gambling winnings according to law, and that rate varies from one state to another in accordance to their own state laws. To get a better idea of what possible tax rates may be, here are PA taxes for online gambling: Online slots tax levy is 54%; Online table games tax levy is 14%; Fantasy sports tax levy is 15%.
How do I make deposits and withdrawals?

Pennsylvania gambling offers players a chance to win real money. Sometimes, games require no deposit to play for fun, others need a deposit to get a chance to win some cash.
Written by: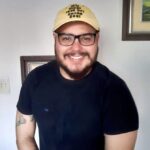 His primary focus is on the regulated US online casino and poker markets. Andy is a skilled recreational gambler for more than 11 years.