PA Online Gambling Guide
In Pennsylvania, there are now 18 online casino apps where you can play. These legal online casinos come from familiar brands such as FanDuel, BetMGM, DraftKings and Caesars. Our goal is to help you find the best PA online casino sites. We compare things like bonus programs, payouts, and payment systems to find the best possible options for gamblers in Pennsylvania. Our experts are reliable and honest, and we only list information that is true and helpful. Let's learn about PA online gambling.
Featured In





Best Pennsylvania Online Casino Sites
Best PA Online Casino Sites
| | | |
| --- | --- | --- |
| Casino | Welcome Bonus | RTP |
| BetRivers Casino | $200 free play on $50 deposit | 97.20% |
| BetMGM | $25 Free + 100% up to $1000 | 96.49% |
| Borgata Casino | $20 Free + 100% up to $1000 deposit match | 96.88% |
| Hollywood Casino | Get $10 Free + 100% first deposit match up to $500 now | 96.55% |
| FanDuel Casino | $1000 Play it Again + $100 in Free Credits | 96.81% |
| Caesars Casino | $10 Free + 200% up to $200 on Deposit | 97.02% |
| DraftKings Casino | $60 Free + $25 free and a 100% Match up to $2000 on First Deposit | 97.25% |
| Unibet Casino | $10 Free + 100% up to $750 | 97.40% |
Online gambling in Pennsylvania is one of the most developed industries for players in the entire United States. There are many trusted, well-known companies in the industry that have earned the trust of both clients and government authorities.
Online gambling in PA thrives, grows more and more each passing day, and is a fun, legal, and legitimized activity for everyone who's 21 or older.It's a great way to have some fun and maybe even earn money!
Choosing the Best PA Online Gambling Site: Key Principles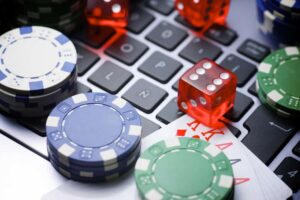 We are using certain criteria when making a list of the sites and services dedicated to PA gambling online. To test the credibility of a Pennsylvania online gambling site, one needs to weigh all the pros and cons, analyze the available features, and check out the licensing information (because only legal online gambling sites in PA are worth signing up to) and only then compare everything else. Here are the criteria that we are using:
Legacy and License
The most important thing about an online casino is its legal status. Suppose the state's authorities don't properly register it. In that case, its players might be prone to every trick in the book, starting with scamming and rigged games and ending up with something blatant like the inability to withdraw their winnings. And the older the service is, the more trustworthy it gets, as age is one metric that weeds out scam websites. Thus, a casino's age and license make up a significant portion of its credibility and are the first thing one must look at when choosing a real money online gambling site.
Payment Methods
Another important metric that both justifies credibility and convenience. The more payment services PA online gambling site works with, the more convenient it is to its customers, and the bigger the brands it works with, the more it says about its reliability, as PayPal won't become a front for a shady gambling service no one has heard about and so on.
Variety of Games
Basically, most internet gambling brands offer a portion of a whole gaming industry – some only work with casino games, others with sports betting, and so on. But great games make great casinos, so keeping an eye out on what software providers this particular website works with, what games it has, and how many titles there are in the library is really important for enjoyment. After all, the casino might have a significant welcome bonus but no games to spend it on! And others offer an amazing variety and add sports betting and daily fantasy sports on top.
Available Apps
Yet another sign of both convenience and reliability for online gambling in PA and everywhere in the US. While most casinos offer a mobile-friendly interface, the biggest brands usually have an exclusive app for iOS and Android, making it even more convenient. And negotiating a deal with Apple and Google to have a mobile application for gambling in their stores is a complex matter, so if the online gambling website in PA can boast an app, there's a high chance it is a great service.
Customer Support
The final criteria are important only to those players whose experience got interrupted by unexpected problems or those who want to know everything about a particular service crystal clear. How fast a player can reach customer support, what methods they might use, and what hours said support is available are all important questions speaking volumes about the trustworthiness of a Pennsylvania online gambling service.
Top 6 Pennsylvania Online Gambling Sites in 2022
Now, we have selected six services that fully match the above mentioned criteria in all the best ways possible. Since PA gambling went online in 2019, there's an abundance of various casinos and gambling sites to join, yet these six are the cream of the crop. Let's explain why individually for each entrée:
Borgata
Despite being a part of the BetMGM gambling empire that has its own representatives in the Keystone State, Borgata's infrastructure, site, technology, and bonuses make them a worthy rival and an amazing option for online gambling in Pennsylvania. This famous Jersey casino launched its own online brand a couple of years ago and entered the local gambling market with a bang, instantly becoming one of the largest-grossing online franchises in PA. They have a mobile app with a great layout, an outstanding bonus, more than 200 games, and, in summary, is an amazing East-Coast brand to make wagers at and have fun with.
Caesars
Caesars is one of the largest brands not only in online gambling in PA but the entire US. One of the most well-known Vegas casinos launched its online branch in 2013 and went live in Pennsylvania in 2020, maintaining a strong presence in the region ever since. With their incredible marketing, the welcome bonus as large as Caesar's empire, and a great selection of games, Caesars is one of the top destinations online gamblers in Pennsylvania can take – and it's a one-stop shop for online gambling, sports betting, and video poker. We'd advise a player to grab an app first, though, as this service feels and looks better on mobile.
BetMGM
A worthy (but friendly) competitor to Borgata, their parent brand BetMGM is also present on the Pennsylvania online gambling scene. Even the game selection is similar, so all the compliments we gave to Borgata can be just as well given to BetMGM with one single exception – being a global, not a regional brand, it's a bit less personal for the people of the Keystone State. Still, it is one of the most popular brands in PA, and with its abundance of payment systems (PayPal and Apple Pay are also available!), BetMGM online casino and its partner – Hollywood Casino, are the perfect contenders to be a #1 online gambling brand in Pennsylvania.
Unibet
One of the earliest entries on the Pennsylvania online gambling market, Unibet works together with a Mohegan Sun Pocono, a casino on native land, to deliver the best type of experience to its players. And it works – despite this website offering a slightly lesser welcome bonus compared to its competition mentioned above, the stylish minimalistic design, great gaming library that includes live dealer games and video poker, support for various payment methods, and mobile apps for both main operating systems make it a strong online gambling brand and one of the prime destinations for playing in Pennsylvania.
FanDuel
The largest US sportsbook also has a strong presence in the Keystone state. Offering both sportsbook and gambling fun, FanDuel partnered up with Valley Forge Casino and presented a brilliant service for online gambling in PA in January of 2020. Since then, they've had one of the greatest winning streaks in the history of the gambling business, fulfilling wishes concerning playing all of the different types of gambling in one place, including the sportsbook, daily fantasy sports, and, obviously, the casino. Speaking of the casino, games by the world's top providers are on the list. Everything is accessible from mobile devices via a high-rated app, so it's safe to recommend FanDuel to all the players in PA.
DraftKings
Last but not least, DraftKings is another online betting giant that entered the scene of PA online gambling sites in July 2020. Together with the Meadows, they offer a huge selection of gambling titles in their library, including the blackjack, roulette, baccarat, and various slots, but what makes them one of the most exciting options is the bonus they offer new players. We'll stay on it in more detail later in the bonus section, but it's twice the amount of what BetMGM and Borgata offer, with a no-deposit bonus added as a cherry on top! Everything else, like the history, credibility, and mobile apps, is also playing in DraftKings favor, so players should consider this online casino as an option too.
All the Types of Gambling in PA
There are many activities players may take part in when gambling online in PA. Ever since people stopped asking if online gambling is legal in PA and accepted Internet casinos as one of the most fun things thrill-seekers may enjoy, the types of online gambling in Pennsylvania started to be even more numerous. Here are the most common gambling activities in the Keystone State:
Online Casinos
Pennsylvania is actually one of the only six states in the entire US where gambling in online casinos is legal. These are prime destinations for players seeking to test their luck in many different online slots, both inspired by real slot machines in brick-and-mortar casinos and exclusive and advanced video slots, sometimes even with huge progressive jackpots. But slots aren't the only entertainment found on the PA online gambling sites: table games are abundant, including blackjack with various rules and hands, digital roulette, and many other exciting ways to gamble.
Online Lottery
The Internet casinos are just newborn babies compared to the original PA gambling experience – the state lottery. Right now, it exists both offline, in local offices that allow drawing tickets, and online, in the form of PA iLottery – right now, it only has instant win games, like the scratch cards, but more should come in the future.
Online Poker
Available in BetMGM casino and Borgata under the "Live Games" section, online poker was previously accessible only at the world's biggest licensed and regulated poker website, PokerStars. While at the latter, one may find all forms of poker imaginable, the casinos are mostly dominated by Texas Hold'em.
Sports Betting Online
There's an abundance of sports betting services for all the fans of wagering on thrilling sports competitions in Pennsylvania. Most online casinos in the state either have their own sports betting service or partner up with another company to bring all kinds of gambling to their patrons. Sports betting giants like DraftKings, Caesars, FanDuel, and BetMGM are all here and offer multiple betting scenarios on hundreds of various sports – most companies even introduced live betting in addition to regular one not so long ago, making this activity even more enjoyable.
Daily Fantasy Sports
In contrast with online betting and gambling, DFS is legal in most states, not only in Pennsylvania and a select few others, but it doesn't make fantasy leagues any less exciting. Most companies offering online gambling in Pennsylvania and sports betting have a DFS section on their website, offering players the ability to build their own fantasy team that follows the success of real-world athletes and participates in a parallel sports league with other eager players.
The Best Bonuses on PA Online Gambling Sites
Pennsylvania online gambling bonuses vary in size, type, and form. Here's a generalized list of what bonuses various casinos offer, including examples.
Deposit Bonus
The most common type of bonus is a deposit bonus. The casino offering such a deal promises to match the player's first deposit in a way – for PA online gambling that is usually a 100% match of any deposit up to any degree – DraftKings matches it up to $2000, while Unibet is a bit more modest with their 100% match for any deposit up to $750. This bonus money goes to an extra account players may use only for gambling – they can't withdraw from it directly and can only cash out their bonus when they play and meet the wagering requirements.
No-deposit Bonus
Another type of bonus available at Pennsylvania online gambling sites is a no-deposit bonus. It is both much more generous, as it doesn't require any action from a casino's patron except for signing up, but it can't compare with deposit bonuses reaching hundreds and thousands of dollars. For example, BetMGM grants all players $25 when they sign up, Unibet gives $10, and DraftKings has a generous offer of a $60 no-deposit bonus. These are usually used to let players have a taste of casino games and decide if it's up to their alley.
Risk-Free Bonus
The third bonus is unique to only one casino on our list – FanDuel. They promise a risk-free first day of making wagers – it means that during the first 24 hours after making the first deposit, a player may bet and gamble without repercussions, as all losses will be returned to their bonus account – up to $1000. They would need to spend these promo returns in seven days after unlocking them, though, but it is an interesting take on a bonus program.
Pennsylvania Online Gambling: Popular Payment Methods
In general, since the sites for online gambling in Pennsylvania are licensed and usually come from big brands, they have a lot of really convenient payment methods. But payment methods aren't equal – some are better and more widespread. Let's review the payment methods players may find on Pennsylvania online gambling websites:
Credit and debit cards. Visa and Mastercard are usually available for deposits in all Pennsylvania online casinos; they work relatively fast but sometimes can't be used for withdrawals.
Online payment services. PayPal is the king here, although Skrill and Neteller are closing the gap. Usually, it is the fastest, almost instant method to deposit and withdraw funds from an account and, therefore, one of the most popular (and requested) ones.
Direct bank transfer. It is possible to directly send funds from your bank to the casino account and back, but the largest brands generally don't allow any transactions with online gambling sites.
Play+. A popular service accepted by most online casinos and sportsbooks, one may simply purchase a card in retail, and the balance would be transferred directly to their account.
Depositing and withdrawing at the partner casino. As required by law, all Pennsylvania online gambling sites need to have a brick-and-mortar partner in the state to properly function, so a player may go there directly and ask a cashier to help with online transactions.
Gambling Laws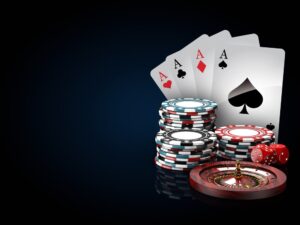 Online gambling went live and legal in 2004 when Pennsylvania Racehorse Development and Gaming Act was passed. After a wide success (only Nevada was ahead in profits from gambling), online gambling also was considered an option, but it would take 13 years before it was launched in the state.
Only in 2017 did the state's government pass the act HB 271, also called the Expanded Gaming App. It authorized up to 39 licenses for online slots, table games, and poker that ought to be acquired separately. Nine state casinos applied for all three licenses at the start, and in 2023 the total number of licensed casinos regulated by the Pennsylvania Gaming Control Board is 18.
If you need all the details about the NJ market, read all about it on Luckynj.com.
Responsible Policies
PA online gambling isn't only regulated by law, and the Gaming Control Board also issued several regulations and policies on responsible gaming. Since gambling addiction can be a severe problem for a minority of players, the regulatory organization prepared several measures to help players to control it, accepted by all legal online and offline casinos in the state.
A player may self-exclude from playing for a year, five years, or forever at the Pennsylvania Gambling Control Board office, at each casino in the state, or at the registered providers concerned with treating gambling addiction. Players may request limiting their bets, timeout options, and deposits as an alternative to complete exclusion. Each online gambling site in PA has a responsible gambling page with all the details needed if you are in need of any help.
PA Gambling: Pros and Cons
Pros
Fantastic bonuses for newcomers
Dozens of banking options
Much more convenient than going to an offline casino
All gambling activities are usually gathered in one place
Spending is easier to control
Cons
Most casinos offer similar products
Bonuses have complex playthrough requirements that are sometimes impossible to achieve and thus cash out
FAQ
Is it safe to gamble online in PA?

Yes, it is. All of the registered online casinos are heavily regulated by the law, and a player may pursue legal action if they face any issues.
What online casino sites are available in PA?

There are 12 online casinos available in PA at the moment, including DraftKings, FanDuel, BetMGM, and more.
Should I live in Pennsylvania to play here at online casinos?

No, but you have to be present physically in the state.
What online casino games can I try in Pennsylvania?

Various casinos have different games, but a player may generally try slots, various table games, and real casino games with a live dealer.
Can I bet on sports online in PA?

Yes, you can. Most online casinos have a sports betting section, and there are many more sportsbooks compared to online gambling sites in PA.
Written by: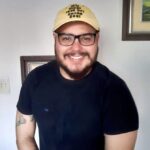 His primary focus is on the regulated US online casino and poker markets. Andy is a skilled recreational gambler for more than 11 years.